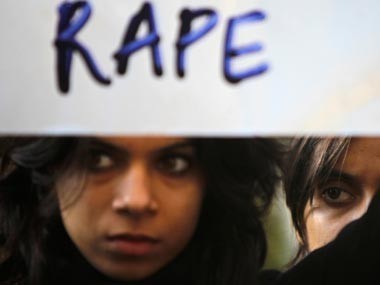 Amid growing demand for stringent laws in sexual assault cases, another incident of rape was reported in which a girl was confined and abused for 12 days in Shakarpur, east Delhi.
The police have arrested the key accused, Naushad, on Wednesday and are on the lookout for a woman, suspected to be involved in the crime. Naushad is the son of the victim's former landlord, said reports.
The incident came to light after the victim returned home on Feb 3.
The family had earlier filed a missing complaint but the police could not trace out the girl's whereabouts.
Narrating the incident, the police said, "On January 23, the victim, who resides in Shakarpur, had gone to purchase medicines from a nearby drug store when the accused met her and took her to a secluded place in his car," IANS reported.
In her complaint, the 18-year-old victim alleged that she was taken to an unknown location and an unidentified woman offered her a soft drink that was laced with sedatives. She fell unconscious and on regaining her senses found herself in a stripped condition.
"When the girl regained consciousness, she found herself in a flat. She also realized that she had been raped. She was confined in that room and raped repeatedly for the next 12 days," the police went on adding.
Nearly two weeks later, Naushad dropped the girl near Shakarpur and threatened her of dire consequences if she disclosed the matter to anyone.
Despite the threats, the girl narrated the incident to her parents who then approached the police for filing a complaint against the accused.