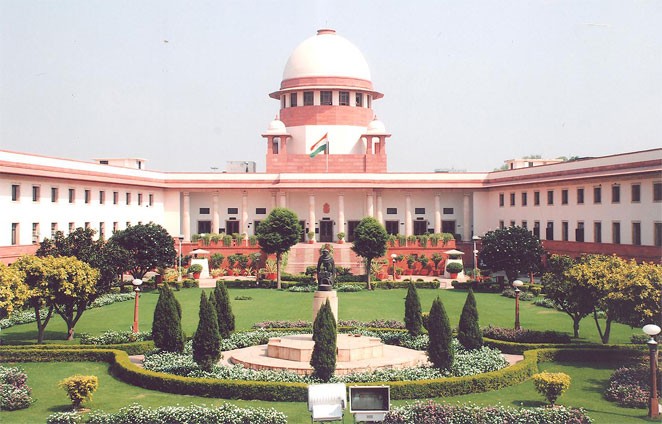 A Supreme Court bench headed by Justice AK Goel on November 3 ruled that technical education courses — like those involving computer science and engineering — cannot be pursued via correspondence from now on.
The Punjab and Haryana High Court had earlier raised concerns over validation of distance-learning courses and said education attained by attending regular classes cannot be imparted in distance education.
The Supreme Court in its ruling also set aside a verdict by the Odisha High Court that granted allowance to technical education via correspondence.
The verdict by the apex court can affect many correspondence education centres in India, which offer technical education through such a medium.
Thousands of students who are already enrolled in such courses will also face the consequences of the Supreme Court verdict.
The verdict has elicited mixed response from netizens. Some have expressed disappointment over the ruling.
"What is this rule. I can easily learn to code online. Why can't I be eligible to get technical education through correspondence? SC lost it [sic]," one Srinivas Kodali tweeted.
Another tweet says: "But still there are many courses in which practical training is conducted in campus and theory through correspondence, limited be allowed. [sic]"
Meanwhile according to inputs from a news agency "SC restrains all Deemed to be Universities to carry on any course in distance education mode from Academic Session 2018-19 onwards."
"Unless & until it is permissible to conduct such courses in distance educatn mode&specific permits are granted by concerned authorities," the agency added.
The agency further added, "Unless off-campus Centres/Study Centres are individually inspected and found adequate by concerned Statutory authorities."
What is this rule. I can easily learn to code online. Why can't I be eligible to get technical education through correspondence? SC lost it https://t.co/FU7YGLuMwW

— Srinivas Kodali (@digitaldutta) November 3, 2017
But still there are many courses in which practical training is conducted in campus and theory through correspondence, limited be allowed

— Vikram Chauhan (@vikramchauhansa) November 3, 2017
This is unfortunately not new. Even the UGC rolled back many correspondence courses including PG courses because of this flimsy reason

— Prem Philip (@pkphilips) November 3, 2017