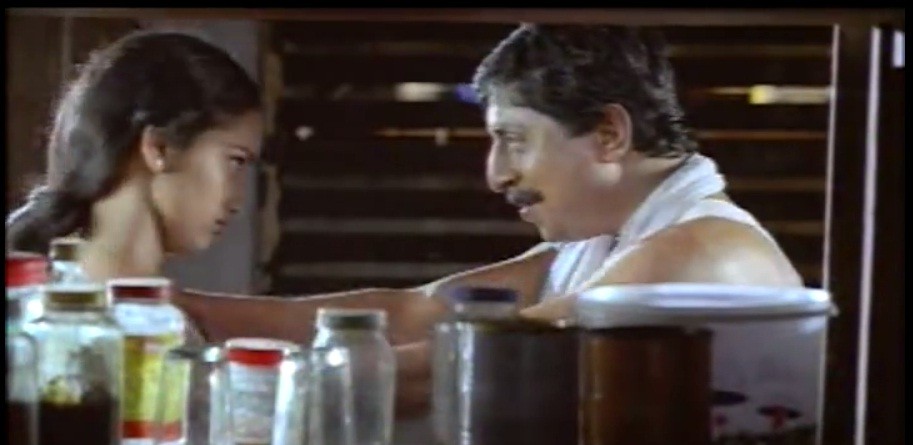 The teaser of the much awaited Sreenivasan movie "Nagaravaaridhy Naduvil Njan" is released. The film also has Sangita, who is known for her character Shyamala in the movie "Chinthavishtayaya Shyamala" (1998) opposite Sreenivasan.
The teaser introduces Sreenivasan's character, an insistent security officer, who doesn't oblige to anyone's comment, but stick to the rules and regulations of his job. The teaser begins with a conversation between Sreenivasan and a person in his car who wants to enter the premises of the residential area where Sreenivasan is working as a security.
The guest is seen forcing the security to open the gates and Sreenivasan stoically refuses to do so and explains that the rule is to park the visitor's vehicle outside the premises.
The teaser definitely gives a feeling that it is going to be a typical Sreenivasan movie with a mix of humour and satire. The audience are left to find out whether the film will meet their expectation of a good entertainer and a social drama.
"Nagaravaaridhy Naduvil Njan" will be focusing on pollution in cities and will be a comic take on the issue.
The return of Sreenivasan-Sangita combination has made news in the Malayalam film circles, as their last film "Chinthavishtayaya Shyamala" was an unparalleled success.
The story and the direction of "Nagaravaaridhy Naduvil Njan" is done by Shibu Balan, who has been the assistant director of Sathyan Anthikkad. He later became popular with his Malayalam television serials. The dialogues and the script of the upcoming film are written by Sreenivasan, who has penned scripts for many hit films like "Kadha Parayumbol", "Udayananu Tharam", "Akkare Akkare Akkare" among others.
The cinematography of the movie is done by Sameer Haq and the editing is handled by Ranjan Abraham. The music of the social satirical film is done by Govind Menon of "Thaikkudam Bridge" fame.
The movie, which is shot in Thrissur is produced by E4 Entertainments.