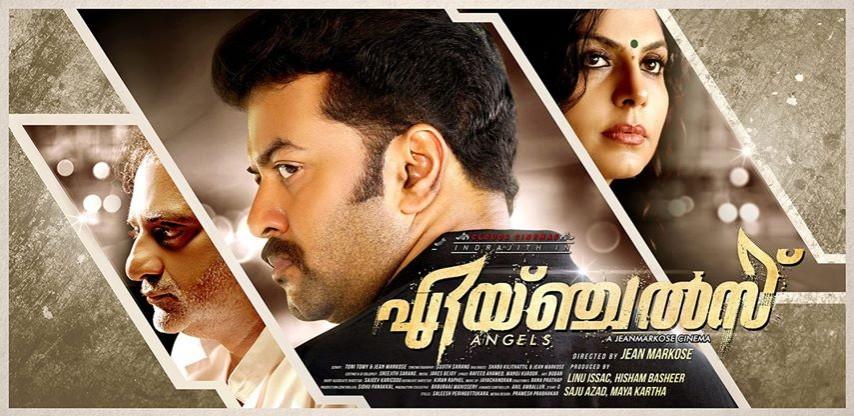 The teaser of the upcoming Malayalam film "Angels" is released.
The film stars Indrajith, Joy Mathew and Asha Sharath in the lead. The film is touted to be a social thriller and is directed by debutant Jean Markose.
The teaser introduces the film's main characters and their motives. Indrajith plays the role of a Superintendent of Police. In a recent interview, Indrajith had mentioned that his role in "Angels" will be different from his previous cop roles.
The story revolves around Hameem Haider (Indrajith), who is a brilliant and smart police officer in the Special Armed Police Department. At the same time, he is an egoistic person and is thrown out of a case, which he was investigating because of high profile external pressure. He, who gets offended by his seniors' move decides to take a revenge on those who were behind his oust.
Meanwhile, one of his previous investigation becomes the focus of a reality crime show and his life changes when the priest Varghese Punyalan (Joy Mathew) and Journalist Haritha Menon (Asha Sharath) enters his life, who want to know about Haider and his earlier investigations.
Soon, they get to know each other and the resulting conflicts and tangles forms the crux of the story.
The film also has Baiju, Prem Prakash, Vijayakumar, Lakshmi Priyaa Chandramouli, Pravathy Menon, Dinesh Panicker, Aneesh G Menon, Baby Anni and Tharakalyan in pivotal roles.
The scripting of "Angels" are done jointly by Tony Tomy and director Jean and the dialogues are penned by Shabu Kilithattil and Jean. The cinematography is handled by Sijith Sarang.
The film's music is composed by Jakes Bejoy and the lyrics are written by Rafeeq Ahammed and Manoj Kuroor.
"Angels" is produced by Linu Isaac, Hisham Basheer, Saju Azad and Maya Kartha under the banner of Cloud 4 Cinemas.