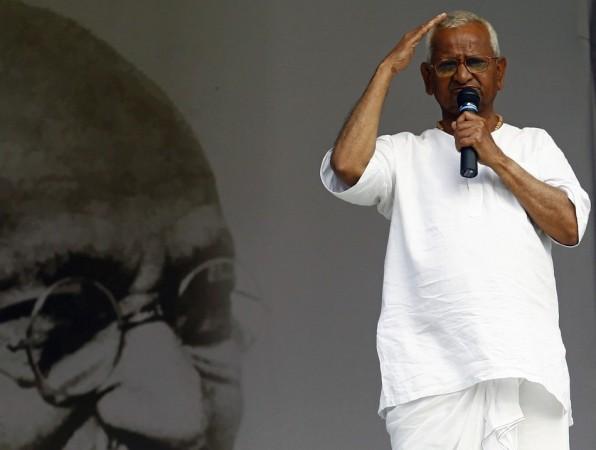 Team Anna received a whopping Rs. 2.94 crores through donations from various sources to support anti-corruption movement, which was spearheaded by Anna Hazare. However, the team has decided to return Rs. 42 lakhs to the donors due to lack of complete details of donors and the source of funding.
Meanwhile, Congress leader Digvijaya Singh has mocked the decision of Team Anna for accepting donations from unknown source and then returning the same. "Super Team Anna to do an impossible Act. Return 40 Lakhs to unknown Donors. Only the Super Heroes can collect from unknown and return them," tweeted Singh. "Na Khata na Bahi. Jo Kejriwal kahe woh sahi (We should not take into account anything else, but whatever Kejriwal says is right)!" he added.
Following Swami Agnivesh's voice questioning the diversion of donations for Anna's movement towards Mr Kejriwal's The Public Cause Research Foundation (PCRF), the trust has come up with its audit report. This is what the India Against Corruption team clarified on its website regarding their decision to return Rs.40 lakhs to the donors.
"Questions are being raised about how can IAC return 40 lakh to unknown people? The explanation is as follows: IAC accepts donation only from Indian citizens and Rs. 33,80,463.86/- was received by online transfer as well as in form of cheque deposits. But due to lack of complete details of donors and the source of funding it was decided that the amount should be returned to the donors.Furthermore, some donors who have been issued receipts have not provided their details despite repeated requests. Thus we will be refunding the amount donated by them too. The amount comes to 8,75,234/-"
"The trust has received a large number of cheques during the period, out of which some were dishonored on presentation. The trust had issued money receipts to such donors on receipts of the said cheques. Since some cheques have been returned unpaid, Board of Trustees have decided to cancel the money receipts issued against such cheques."