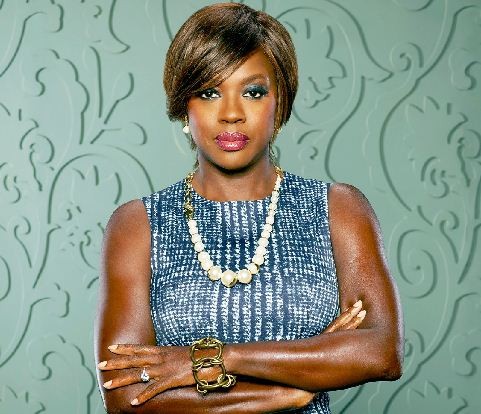 Teachers can be many things, from the guiding light in your life to the philosophers that help you make the right decisions, but there are also those teachers who take the unconventional methods to drive their lessons home. On Teachers' Day 2016, let us remember those badass teachers who teach their students things that no one else can.
Annalise keating of "How to Get Away with Murder"
Keating's classes at Harvard Law School are way more practical than anyone would anticipate. This quick, smart, and brilliant teacher's past is shrouded in secrets and are the lives of her students. She is the perfect example of sexy, glamorous, unpredictable and dangerous, but most importantly, she is someone who knows how to push her students into doing their best. Season 3 of "How To Get Away with Murder" will air on Star World and Star World HD in India
Harvey Spector of "Suits"
Mike is technically not a lawyer, but everything he knows about winning a case and finding loopholes, he learned from his mentor Harvey. The self-proclaimed "best closer" may not show signs of weakness too often, but he would do anything to protect his own people, especially his protégée, as we are seeing in the ongoing "Suits" Season 6, which airs via Comedy Central on every Saturday.
Mr Robot from "Mr Robot"
The leader of the hacker group fsociety, Mr Robot, is a self-made man, who imparts his knowledge to his hacker friends on a regular basis. It does help for Elliot to know that Mr Robot is the human manifestation of Elliot's delusion of his dead father. Season 2 of "Mr Robot" airs on Colors Infinity.
Ezra Fitzgerald of "Pretty Little Liars"
This young and handsome teacher who dares to follow his heart is another example of a teacher who leads by example. While he has made questionable choices in the past, Ezra is among those badbass teachers you find cool and worship in school. The show currently airs on Zee Café in India
Walter White of "Breaking Bad"
This trailblazing character, which proved that you could be a highly unethical schoolteacher and still be a protagonist, is a chemistry teacher who became a drug dealer. Using his knowledge of chemistry with the help of an ex- student, Walter becomes a rage in the neighborhood and eventually in the country. Need we say more about this badass teacher? This role even won Bryan Cranston three consecutive Emmys for Outstanding Lead Actor in a Drama Series. The show is currently being aired on FX in India