ForIT, a forum for IT professionals asked Tata Consultancy Services (TCS) to stop mass retrenchment of its employees, even while admitting that involuntary attrition is part of the industry that depends extensively on global and external markets to keep the system going.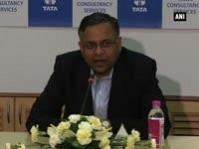 The forum demanded the intervention of the state and central governments in saving thousands of jobs. It even asked the IT bellwether to continue to keep the employees on its rolls till the point when a 'comprehensive grievance redressal mechanism,' is put in place.
"It is due to the hard work and commitment of the employees of TCS that it has acquired a brand value. It is unethical, irrational and illegal to ask the same employees that made it the number one IT services firm in the country to quit," Vijay Chandra of ForIT said in a statement.
The Tata Group Company that employs more than 3 lakh people, made an official declaration on Twitter, that for the first nine months of the current fiscal, involuntary attrition stood at 2,574, stating that about 1% of its employees would be affected, reported The Hindu.
'Around 600 more employees will be asked to leave the organisation in the next few months,' added Chandra.
ForIT admitted that lay-offs were a regular phenomenon in the IT and ITeS industry, adding that other IT companies could also retrench, affecting more jobs in the industry.
Meanwhile, TCS has confirmed that it plans to induct 55,000 people this year.
TCS shares were trading at ₹2,513.95, down by ₹25.15 or 0.99% at 12:44pm, Friday.