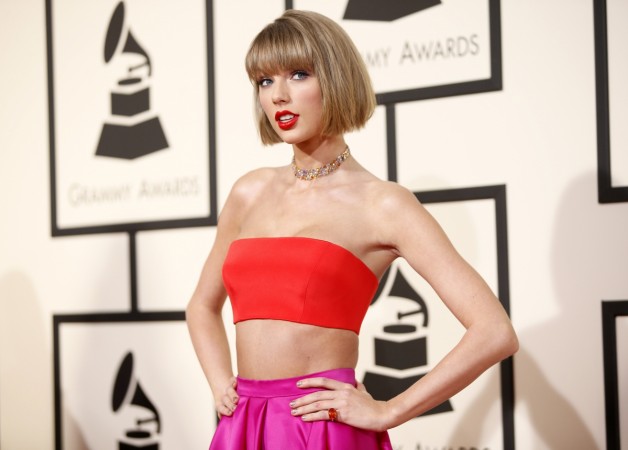 Taylor Swift is reportedly planning for low-key celebrations for this holiday season. The Red hitmaker is apparently happy and content with her life right now.
A source told Hollywood Life: "Taylor wants to lie low and hang out with family and friends and just hopes everyone is happy and healthy. She doesn't need much more than that right now in her life. Things are pretty good."
"As for gifts for the holidays she really wants to and will spoil Olivia and Meredith, her cats. They always live the best life but they are definitely going to be very much spoiled this year and their holiday season is going to be awesome because Taylor loves them so much," the insider added.
Meanwhile, Swift's relationship with her British boyfriend Joe Alwyn is going strong as well. The Bad Blood singer and the 27-year-old actor, who have been dating since May last year, have managed to keep their love life away from the spotlight.
A source told Us Weekly: "She finds Joe to be one of the coolest guys,. He's extremely chill, laid-back and unconditionally supports her."
Meanwhile, during an interview with British Vogue, Alwyn talked about people's interest in him and Swift, he said: "I'm aware people want to know about that side of things. I think we have been successfully very private and that has now sunk in for people...but I really prefer to talk about work."
Also, while talking to Glamour UK magazine, the Shake It Off singer admitted that she does not find it easy having a boyfriend. She said: "There is no easy way for me to engage with romance. I'm really busy, so I can't. And it's a good thing that I feel really independent and I feel that my friends are all I need."
"It's kind of a sad way I got there, though, being shamed into it. What else is it when you have two boyfriends in one year and everyone's calling you boy crazy, making jokes about you at awards shows? That's public humiliation. And I don't think its fair," she added.