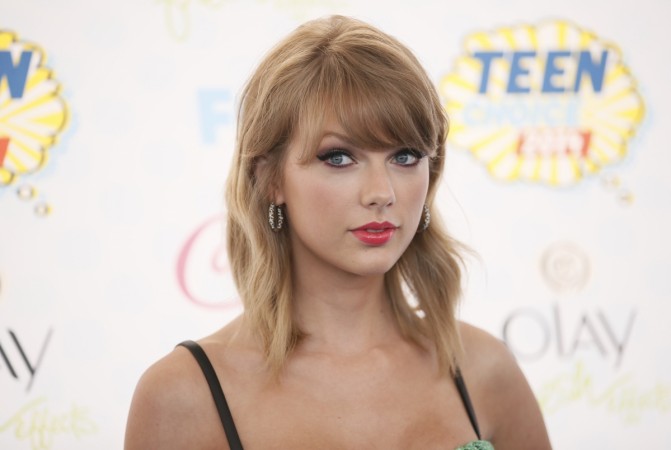 Taylor Swift has released a teaser of her new song, "Welcome to New York" ahead of the release of her from her new album, 1989, next week.
The 31-second preview of "Welcome To New York" came after the songs, "Shake It Off" and "Out Of The Woods" were released last week. Going by the teaser, the new song certainly doesn't belong to country genre.
Written by Taylor Swift and Ryan Tedder, and produced by Ryan Tedder, Noel Zancanella and the singer herself, "Welcome To New York" will be available for download on iTunes and on the singer's official website on Tuesday (21 October).
The 24-year-old singer's fifth studio album called, 1989, will hit the stores on 27 October.
But why "Welcome To New York"?
"I started the album with 'Welcome To New York' because New York has been an important landscape and location for the story of my life in the last couple of years," Swift said in a release obtained by Billboard. "It's like an electric city, and I approached moving there with such wide-eyed optimism. I saw New York as a place of endless potential and possibilities and you can hear that reflected in this music and in this song."
It may be mentioned that Taylor Swift bought a $19.9 million home in New York City a few months ago, and she had even insisted her friend Selena Gomez to join her.
"Taylor has been begging me to live there," Gomez told E Online recently. "She's like, 'It's the best decision I've ever made.' Everyone always says I'm more New York when they meet me so maybe it would be good for me. I don't spend enough time there."
VIDEO: Preview "Welcome To New York" by Taylor Swift