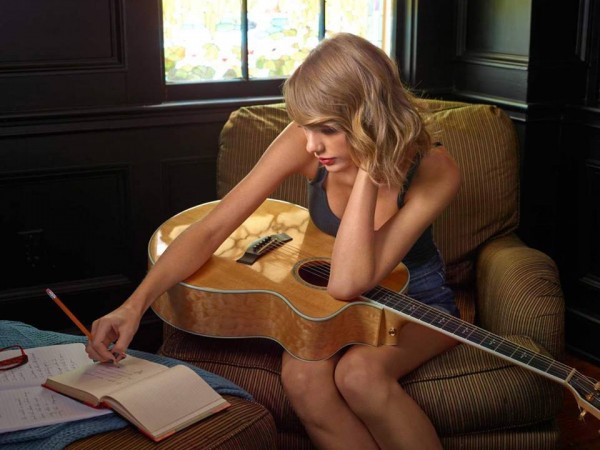 Taylor Swift may have denied this all along, but wasn't it obvious that her latest album "1989" was inspired by her ex-flame, Harry Styles. Well, but the "Shake it off" crooner has now pretty much confirmed the rumours, which we already knew were true.
When Swift's "1989" came out in October 2014, it was so obvious that almost every song in the album was about her relationship and break-up with One Direction star Harry Styles.
And now, in a new interview with Elle Magazine, the 25-year-old singer has opened up about how she struggled to get over the heartbreak of her split from Styles and discussed the writing process behind one of her break-up songs.
Taylor, who is prepping to begin her "1989" world tour soon, spoke about the truth behind some of the album's songs, admitting — though never actually saying his name — that they're in reference to her relationship with the British heartthrob.
"Everything has Changed" singer hasn't confirmed that she is dating DJ Calvin Harris yet, but in the interview with Tavi Gevinson, she has discussed about the moment she knew she was over her former flame.
She revealed how she ended up writing the track, "Clean", for her album. Talking about this particular track, Swift said she wrote this song as she was walking out of Liberty in London.
"Someone I used to date — it hit me that I'd been in the same city as him for two weeks and I hadn't thought about it. When it did hit me, it was like, oh, I hope he's doing well," she said.
Now, we all obviously know that Harry is based in London and is Tay's most recent ex. So, we guess it's safe to assume that it's him that Swift is talking about.
Coming out as a strong person, Taylor also confessed about how she finally realised that she came out clean.
"You replace these old habits with new habits, like texting your friends in a group chat all day and planning fun dinner parties, and then all of a sudden one day you're in London and you realise you've been in the same place as your ex for two weeks and you're fine," she explained.
"The first thought that came to my mind was, I'm finally clean," she added. "Shake it off" and "Clean" were the last two things we wrote for the record, so it shows you where I ended up mentally," she said.
Now that's a very positive change for Taylor Swift, who starts off her "1989" World Tour on 20 May that will run through the end of the year.