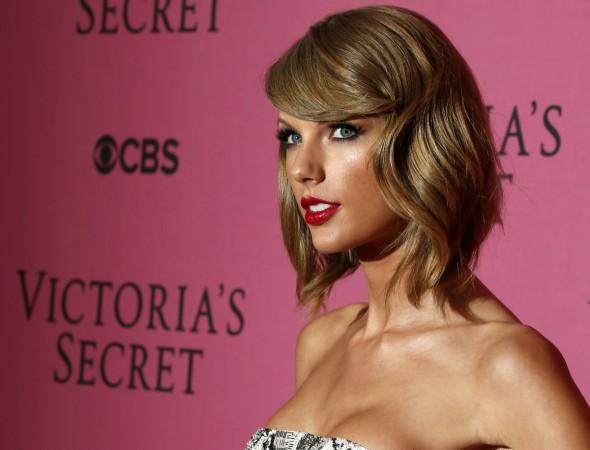 There has been endless speculation regarding the "Love Story" singer Taylor Swift's relationship status. However, the 24-year-old has finally publically announced that she is single.
A representative for Swift told People that the singer was "happily single".
"Taylor remains happily single. It is disappointing that her one birthday request was ignored," the rep for Swift said.
She has been linked from One Direction's Harry Style to guitarist Matthew Healy of The 1975.
At a point she was also rumoured to be in a lesbian relationship with her BFF Karlie Kloss.
It was speculated that Healy and Swift were an item on the basis of the fact that the two exchanged their numbers recently.
On the other hand, some fan posted a picture of Swift with her Victoria's Secret model friend at the '1975' concert in New York City on 4 December. It was rumoured that the pair was "making out" in the picture. Later, Swift's spokesperson clarified the matter to GossipCop.
Swift took to Twitter on Monday to clear the air.
"As my 25th birthday present from the media, I'd like for you to stop accusing all my friends of dating me. #thirsty"
Let's give the woman a break! She is turning 25 on 13 December and is currently enjoying an epic birthday week that has been made even better with the well-deserved accolades following her latest pop culture album '1989'.
The "Shake it Off" singer was also one of the final eight candidates for TIME's 2014 Person of the Year.
She has also become the first artist to receive the Billboard Woman of the Year award twice.
She is one of Barbara Walters' 10 Most Fascinating People of 2014.
"She is such an enormous star, but she has as many fans as she possibly can to her house! Most people don't want to get close, but she goes out of her way to. I think that is remarkable," Walters says of Swift.