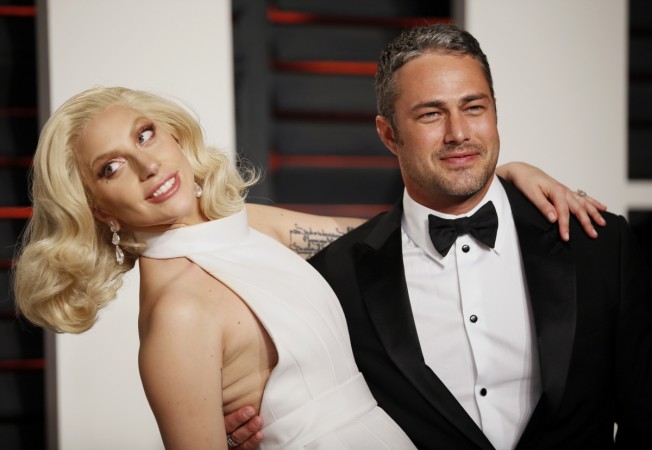 American actor and model Taylor Kinney reportedly cannot stop thinking about former girlfriend Lady Gaga after she posted a series of intimate photos on her Instagram. The 32-year-old singer posed naked for a new photo shoot with renowned photographer Eli Russell Linnetz.
According to Hollywood Life, the 37-year-old actor recalled the good days he had with her. A source said: "Taylor has seen Lady Gaga's latest sexy nude pics, and he can't help but fantasize about her. He misses her and thinks she has always looked so hot naked."
"Seeing her naked and looking so sexy has him thinking of all their wild times together in the bedroom. It had him going down memory lane in a good way. Taylor has nothing but good feelings for her so he enjoys the memories," the insider added.
The Bad Romance singer and Kinney started dating after they met on the set of her 2011 music video You and I. The Chicago Fire actor had popped the question to the singer, whose real name is Stefani Joanne Angelina Germanotta, on Valentine's Day 2015.
However, they split in 2016. Lady Gaga had confirmed the break-up on her Instagram account. She wrote: "Taylor and I have always believed we are soulmates. Just like all couples we have ups and downs, and we have been taking a break. We are both ambitious artists, hoping to work through long-distance and complicated schedules to continue the simple love we have always shared. Please root us on. We're just like everybody else and we really love each other."
Meanwhile, Lady Gaga recently talked about the experience of working with Bradley Cooper on A Star Is Born. In the upcoming remake of the classic movie, she will play Ally, a rising singer-songwriter.
Speaking to Entertainment Weekly, Lady Gaga said of working with Cooper: "It just has changed me. Watching Bradley work was phenomenal and then having him believe in me – it gave me more ammunition to believe in myself and I just feel so blessed to have had that experience."
She continued: "I think what I learned from Bradley [is] it's okay to be relentlessly sure of your vision and to go after it with every fibre of your being, and to never stop white gloving what you're making. Sometimes, as an artist, I second guess myself when I go, 'Am I pulling the thread? Am I unravelling the whole blanket now? Do I need to stop?' It's changed the way that I work today."