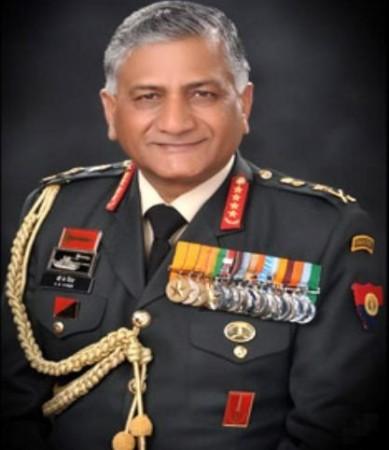 The Central Bureau of Investigation (CBI) on Friday arrived at General Army Singh's office in New Delhi to record his statement in connection to the alleged bribery bid. Singh sparked a controversy in March when he revealed that an equipment lobbyist offered him a bribe of Rs 140 million to clear the purchase of sub-standard trucks. The CBI has sought an explanation from Singh over his deterrence to legally pursue the bribe bid.
The CBI raided the homes of two retired Army officials and an official of Vectra Group on Wednesday morning in connection to the scam. It is said that some crucial documents related to the case were seized from the raids.
BEML Chairman VRS Natarajan and Vectra Chairman Ravinder Rishi have also been reportedly summoned for questioning by the CBI. It is reported that the CBI has registered cases against Rishi and officials from defence ministry, Army and BEML for criminal conspiracy, cheating and Prevention of Corruption Act.
General Singh alleged that retired Defence Intelligence Agency chief Lt Gen Tejinder Singh had lobbied with him to clear about 600 Tatra trucks in 2010. However, Tejinder Singh refuted the allegations against him.
VK Singh also alleged that about 7,000 trucks in Indian army were bought for an exorbitant price over the years.
The Army general added that when he refused the bribe offer, the accused lobbyist told him that people had taken money before him and they would take money after him. That had already raised uncanny speculations of corruption being involved in defence sector.
However, Bharat Earth Movers Limited (BEML) Chairman and Managing Director VRS Natarajan last month denied the entire allegations over irregularity in delivering trucks to the Indian army.
The BEML chief at a Defence expo in New Delhi in March said that the trucks delivered to the Indian army are of world-class quality and the high prices were justified because of the technology.