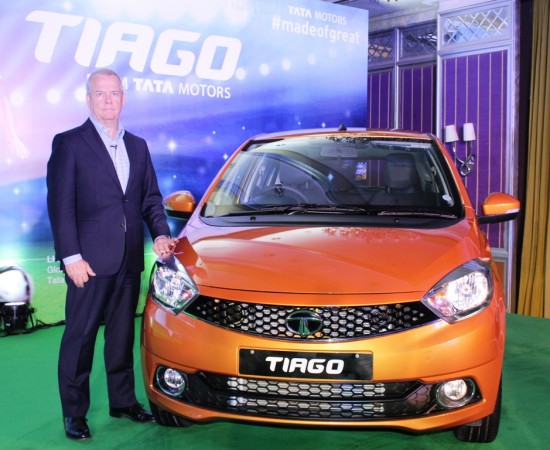 Jaguar Land Rover, Ford and Tata Motors have developed in-car technologies that let cars to communicate with each other to speed up journeys and cut accidents. The technologies will be trialled on public roads in Coventry and Milton Keynes in the UK by the end of 2018.
Autocar UK has published a video of the development in which the three manufacturers are seen performing initial tests on the cars. Jaguar has been testing the new technology in F-Pace, while Ford's vehicle is the Fusion. Interestingly, Tata Motors has been testing these technologies in the newly launched Tiago hatchback.
Reports say that the three companies are predominantly working on three different autonomous technologies. The video shows the testing performed on the Tiago is called GLOSA (Green Light Optimal Speed Advisory). Through this technology, the car is connected to the traffic light system. It has been designed to reduce waiting times, as well as minimise emissions caused by the engine functions associated with stopping at a red light, and maximise fuel efficiency.
"The benefits of having cars that can communicate with each other and their surroundings could be very significant -- from increased road safety to improved traffic flow," said Tim Armitage, a project director at government-backed UK Autodrive which coordinated the trials.
Other tech put on practice include Advanced Highway Assist, a system that allows hands-free and pedal-free driving while the car is able to overtake vehicles safely and automatically on the motorway.
Another technology showcased in the video include Electronic Emergency Brake Light Assist. The system warns the driver of any heavy braking performed by the car in front. The system can detect other cars in front at a distance of up to 500 metres.