Shares of Tata Motors surged on Friday after Jaguar Land Rover reported a nearly 24 percent jump in US sales in December.
The battered stock rose more than 3 percent on Bombay Stock Exchange following the balmy news from its UK arm.
Tata Motors stock had lost more than 60 percent of value in the last one year after outlook for the JLR brand in China, one of its key markets, roiled.
JLR said its US sales were 14,079 units in December compared with 11,394 units in the previous month. The Land Rover brand separately sold 10,617 units in the month, a rise of 33 percent from the month's 7,980 units.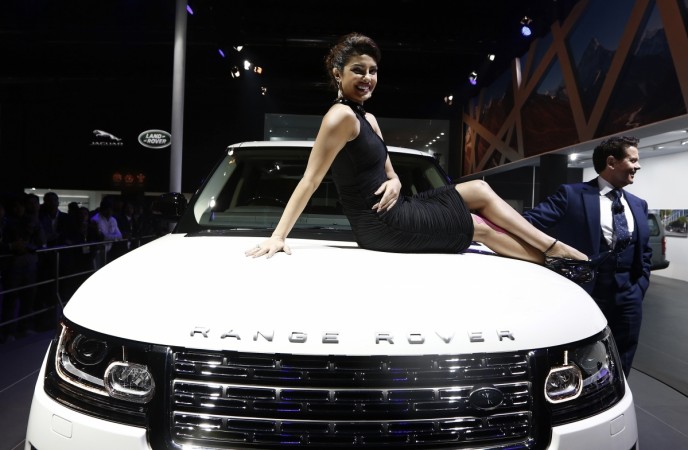 Analysts tracked by Reuters said 24 out of 38 brokerages rated Tata Motors a "buy" or 'outperform', following the rout in the last year. While 11 had "hold" on the stock, 2 had given the "underperform" rating.
Within India, Tata Motors tracked a falling market, reporting 8 percent drop in sales in December. All Indian automakers have reported receding sales numbers as a slowdown hit the sector. The group sold 50,440 units in December compared with 54,627 units in December 2017.
However, Tata's passenger vehicles segment reported a meagre sequential monthly growth of 1 percent.
Headwinds in China
Lately in 2018, Tata Motors had suffered quarterly losses in both its domestic and overseas units. While Tata Motors reported a loss of Rs 1,048.80 crore in the quarter ended September 30, the Jaguar Land Rover arm reported a loss of 101 million pounds in the same period.
Most of the losses in JLR stemmed from the setback from China, where Sales plunged 49 percent.
Naveen Kulkarni, Head of Research at Reliance Securities, said investors should stay away from the stock for the time being considering domestic as well as global uncertainties.
"We suggest avoiding the stock of Tata Motors, as its key business contributor, JLR has been facing various headwinds, particularly the China market which accounts nearly half of JLR's profit," he said, according to Business Today.