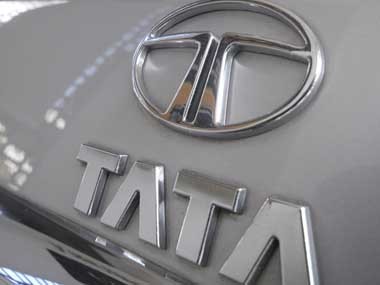 Tata Motors on Tuesday unveiled a fresh variant of its compact car Tata Indica eV2 with a price cut of ₹23,000.
The all-new model of Tata Indica eV2 is priced in the ₹4 lakh zone and comes with an array of innovative and additional features.
"Tata Motors today launched the refreshed Tata Indica eV2, the most fuel efficient car in its class with a mileage of 25 kmpl, with new exteriors and additional convenience features. The Tata Indica eV2 has been made even more economical with a reduction in price by Rs. 23,000", the company said in a statement.
The company's move to slash prices of the Indica eV2 comes at a time when other auto giants like Honda, Maruti Suzuki, General Motors and Audi raised the price of their cars due to higher freight costs and inflationary pressures.
Tata Indica eV2 sports new exterior features like new stylish headlamps, new front bumper, triple-step chrome tipped grille and an all new sporty rear spoiler with integrated stop lamp. The interiors of the new variants include power windows, keyless entry, Bluetooth-enabled music system with USB port, four-spoke collapsible steering wheel, tachometer along with a spacious cabin and a premium wood finish centre console.
The hatchback's 1396 cc CR4 Common Rail Diesel engine is expected to give a mileage of 25 Kilometer per liter with a torque of 140 NM at a lower 1800-3000 RPM. It's also available with an MPFI petrol engine too. In order to meet the safety standards, the car is designed with reinforced steel in the sub-frame.
"The car also sets a new benchmark in safety. With advanced reinforced steel in the sub-frame, the body shell has added strength and muscle. The car is distinctively more stable on highways and can negotiate all driving conditions with utmost ease," the company said.
The Tata Indica eV2 is available in three variants. The base variant Tata Indica eV2 LE is priced ₹401,162 (Ex-showroom, Delhi), while the top end variants Tata Indica eV2 LS and Tata Indica eV2 LX go up to ₹487,619. The entire range is available in two colour variants - Spicy Red and Sea Blue - along with Neo Orange, Jet Silver and Mint White.