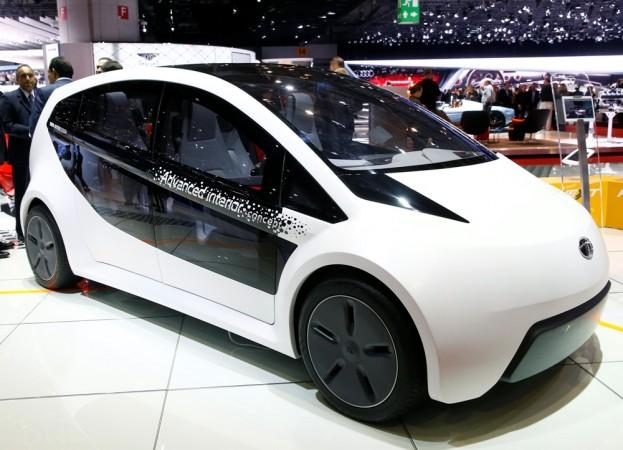 Developments on the autonomous and driverless technology no longer seem to be restricted to the USA and Europe. Tata Elxsi, a part of the Tata Group that concentrates on fields such as automotive, aerospace, broadcast and consumer electronics, is now gearing up to test an autonomous or driverless car.
Also read: Top cars and concepts of CES 2017: Meet the vehicles that blew our minds
Tata Elxsi will test its autonomous or driverless car on the roads of Bengaluru, where the firm's headquarters are situated, according to Business Standard. This would be a first in the country and Tata Elxsi will join major automobile manufacturers as well as technology firms of the Silicon Valley, such as Google, Apple, Uber and Tesla, who are building and testing autonomous vehicles.
The company has already begun simulating and testing autonomous cars at a facility on the outskirts of the city, according to the report. Tata Elxsi has reportedly re-engineered two sedans, out of which one is from Tata Motors and equipped with Lidar radars, stereoscopic camera and ultrasonic sensors. An onboard computer will receive inputs from these sensors and make necessary corrections, braking and acceleration inputs to the car systems, resulting in autonomous driving.
Unlike other autonomous car programs, that are limited to just the developer, Tata Elxsi is open to be a supplier of underlying software platform for other carmakers. "What we are developing will be useful in many ways for OEMs and supplier of parts. It will provide them a platform to get more research and development faster than ever," Nitin Pai, the head of marketing at Tata Elxsi, told the publication.
Tata Elxsi is currently seeking permission from authorities to test its autonomous vehicles in Bengaluru. The company did not reveal a timeline.
Soon after the report was published, shares of Tata Elxsi rose by up to 6.50 percent in early trade on Wednesday. The scrip was trading 6.30 percent higher at Rs 1,512 in early trade.