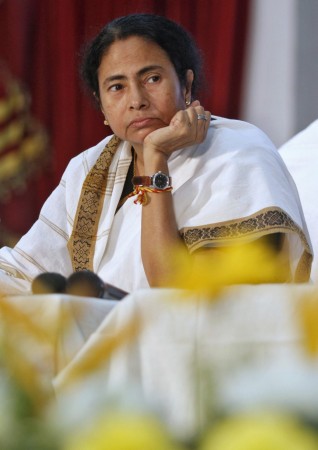 The Calcutta High Court on Wednesday rapped the Mamata Banerjee government for not taking action against Trinamool Congress Lok Sabha member Tapas Paul for his "rape and murder" remarks.
Justice Nishita Mhatre, who is hearing the matter afresh after a division bench of Justice Girish Chandra Gupta and Justice Tapabrata Chakraborty delivered a split verdict on it, wondered if Paul enjoyed a special status for being a ruling party parliamentarian.
The matter involved appeals filed by the state government and Paul against the order of the single judge bench of Justice Dipankar Datta directing a probe by the Criminal Investigation Department (CID) against the actor-turned-politician for publicly exhorting his party workers to kill CPI(M) activists and threat to unleash his boys to rape their women.
Referring to Jadavpur University professor Ambikesh Mahapatra's arrest for circulating mocking emails of Chief Minister Banerjee, Justice Mhatre questioned why police chose to be a mute spectator on this occasion.
With the government pleader contending that Paul's remark did not appear to be a cognisable offence, the court in turn asked why then did he apologise if he did not commit a crime. The matter will again come up for hearing Thursday.
Reacting to the development, the Bharatiya Janata Party (BJP) demanded Paul's immediate arrest.
"The court's rapping has come as an insult to this government, which is already injured by the Saradha scam. We demand that this government immediately arrest Paul and initiate criminal proceedings against him," said state BJP president Rahul Sinha.