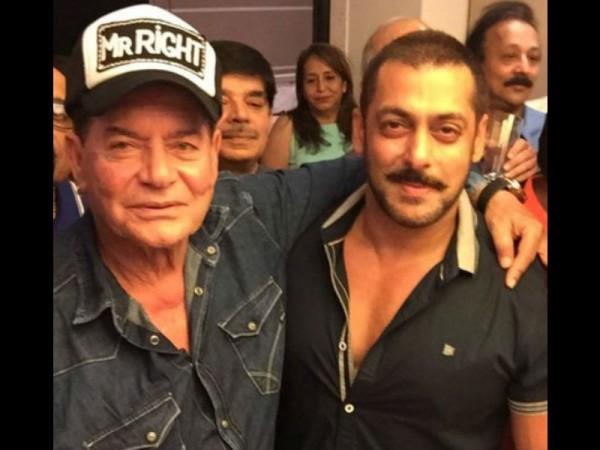 Comedian Tanmay Bhat has triggered a major controversy by making jokes on Sachin Tendulkar and Lata Mangeshkar in a video. Several celebrities have slammed the AIB member and now Salman Khan's father Salim Khan too criticised Tanmay for the act.
The video, created by Tanmay, had showed him simultaneously face-swapping Sachin and Lata and making fun of Sachin's batting skills and Lata's appearance. The video was shared on Facebook and soon it became viral, followed by strong reactions.
Although there are some who have suggested that it should be taken just as a joke, most of the reactions were against the comedian, calling it "insulting" and "unacceptable." Now, Salman's father and veteran script-writer Salim Khan said that anyone who would support such acts should get their brains tested.
In a conversation with India Today, Salim slammed Tanmay saying: "This is the most ghatiya (pathetic) and absurd thing that has been done. If this is humour then God bless him. if anyone supports this kind of a thing that they should get their brain tested or they should be in asylum." Other Bollywood celebs like Anupam Kher, Riteish Deshmukh and Celina Jaitley, among others, had also criticised Tanmay for the act.
Meanwhile, an FIR has reportedly been filed against the comedian by MNS Chitrapat Sena president Ameya Khopkar on Monday for allegedly insulting the two legends and demanded that the video be immediately removed. Tanmay had uploaded the video with the caption "Sachin vs Lata Civil War (I make such nonsense on my snapchat – follow me there - ID Thetanmay) (Also I obviously love Lata and Sachin, just having some fun). [sic].