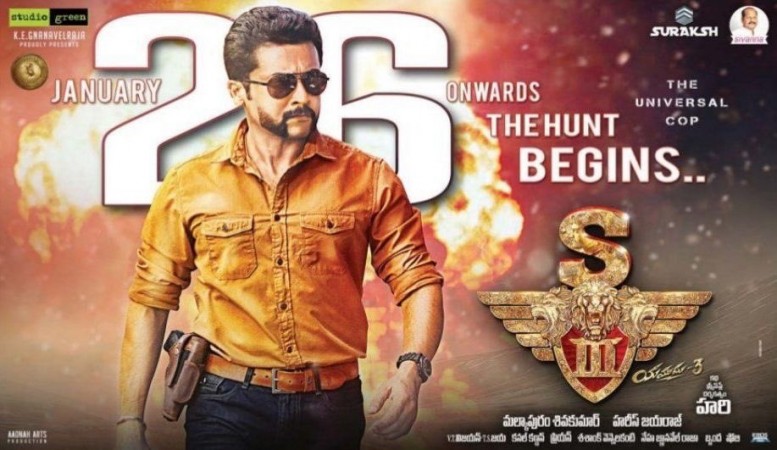 The fight against the online piracy and mainly TamilRockers, a torrent site that prominently shares Tamil movies online for free, set in motion by the makers of Singam 3 (SI3 or S3) has failed to bring positive results for Kollywood as the website has leaked the movie in a slightly different domain.
Sasikala thumps thrice on Jayalalithaa's memorial: Was she swearing revenge?
TamilRockers had openly claimed to leak the movie online before the film's release. To prevent the website and other torrent sites from the illegal webcast, the makers of Singam 3 had brought a John Doe order from the Madras High Court.
Though the Internet-service providers blocked the URL of TamilRockers along with a few others following the court's order, but the sites returned with different domains. Once again, the film industry's efforts have failed to come to fruition.
Singam 3 was leaked online on the day of its release (February 9).
TamilRockers is a popular torrent site for South Indian movies. The website apparently has a good collection of pirated copies of Tamil movies from the last couple of years. It provides high-quality videos as well as ordinary 'camera prints' apart from having paid services for its premium customers.
A few months ago, it was reported that three members from TamilRockers were arrested but there was no clarity on the case's proceedings.
It has to be noted that film industries across the world are affected by the piracy and there has not been a permanent solution to fix the issue.