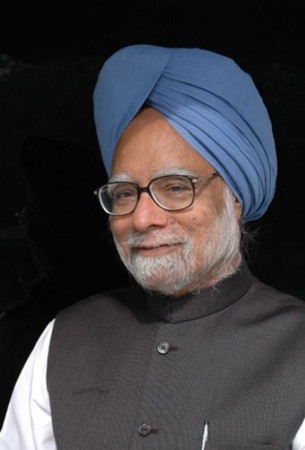 The Tamil New Year Day ("Puthandu") will be celebrated by Tamils worldwide on Monday (14 April).
In a culturally diverse India, New Year is celebrated on different dates and in different ways. The Tamil New Year is observed on the first day of Chithirai month in the Tamil calendar. People greet each other on the special occasion, wear new clothes and visit temples to offer prayers to the lord.
This year's Tamil New Year is called as "Jaya" year. The Tamil calendar has a 60-year cycle and each year it has a different name. According to the Tamil calendar, 2014 is the 28th year of the 60-year cycle and it is called "Jaya." The outgoing year was called "Vijaya" and the next the year it will be "Manmatha." To look at all 60 names, click HERE.
To mark this auspicious day, special poojas are held in various temples. People make special dishes such as "Mango Pachadi," made of mangoes, jaggery and neem flower, and sweets like "Payasam" ("Keer").
Greetings from Political leaders
On the occasion of New Year, several political leaders and celebrities have greeted the public.
In a press release, Prime Minister Manmohan Singh has greeted the nation with a message that "these traditional new year festivals during the harvest season are an occasion of thanksgiving to the farmers and a time to mark a new beginning and plan for the next year. These festivals across the country are also a celebration of India's unity in diversity."
"May these festivals usher in peace, prosperity and health and happiness for all," the Prime Minister added.
President Pranab Mukherjee said, "On the auspicious occasion of Vishu, Rongali Bihu, Vaiskhadi, Puthandu Pirappu and Naba Barsha, I extend my warm greetings and good wishes to all fellow citizens. These festivals denote the beginning of the New Year in different parts of the country. They not only reflect our diversity and pluralistic tradition but also underline the pervasive unity and understanding characteristic of our social ethos. May these festivals add colour to our lives and strengthen our resolve to do our utmost for the welfare and prosperity of our nation."
Tamil Nadu chief minister Jayalalithaa, Governor K Rosaiah and DMDK leader Vijayakanth have also extended their greetings to the public.
Celebrity Wishes
Actor Samantha Ruth Prabhu: "Iniya tamizh puthandu nalvaazhuthukkal. Peace, happiness and prosperity to all of you."
Actor Dhanush: "Happy tamil new year guys. It is also my mothers birthday. Love you ma. Happy birthday."
Actor Hansika: "Wishing every body a very happy Tamil new year :)"
Actor Nandita: "Happy tamil new year frnds.."
Cinematogrpaher PC Sreeram: "May the force be with in all of us on this Tamil New Year's Day. 'Vaazgha vaalamudhan'."
UTV Motion pictures' Dhananjayan Govind: "Happy "Jaya" New Tamil Year wishes from Team #NSM...May all your dreams come true:-)"
Actor Surabhi: "Puthandu Vazthukal!!! Wishing you all a Very Happy New Year!!!! Hope you all are watching IVM at 12 on Star Vijay today! :)"
Entertainment Industry Tracker Sreedhar Pillai: "Anaivarukkum En Iniya Tamizh Puthandu Nalvaazthugal."
Producer Madan: "'Love is a gift of God, and one of the most important gifts that He wants us to share with fellow human beings.' Happy Tamil New year.:)"
Photo Credit: Official site of the Prime Minister's Office
(ED/VS)