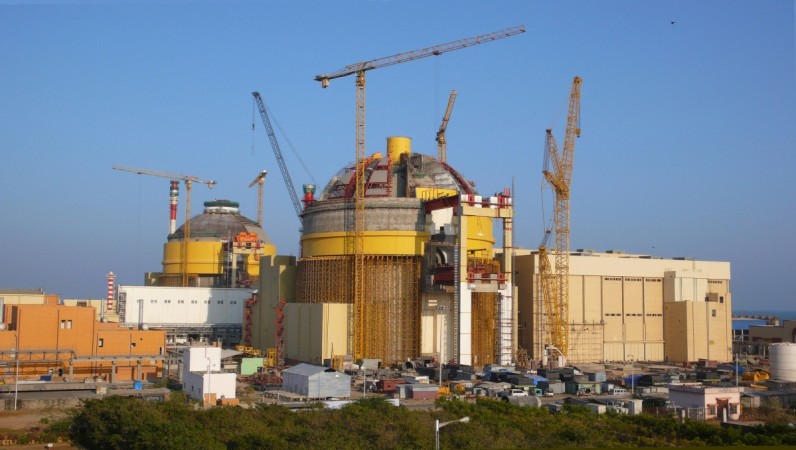 The second unit of the Kudankulam Nuclear Power Plant (KNPP), located in Tamil Nadu, achieved criticality at 8:56 p.m. on Sunday, July 10. The 1,000 MWe pressurised water reactor — the second in the country — is expected to start generating electricity for commercial purposes in the next four-six months, according to a statement released by the Department of Atomic Energy (DAE).
Preparations for criticality at the second unit of the KNPP had started on Friday, according to the DAE statement. The reactor uses a radioactive ispotope of uranium as fuel, and 163 rods of this element were put in place within the reactor in May this year for it to begin functioning.
The unit is the second of its kind to achieve criticality in India, the first being the initial unit of the KNPP, which achieved criticality in July 2013. The first reactor, which was connected to the Southern Grid in October 2013, currently supplies around 562.5 MWe power to Tamil Nadu, 33 MWe to Puducherry, 133 MWe to Kerala, 221 MWe to Karnataka and 50 MWe to Andhra Pradesh.
The second unit will be tested on several grounds before it begins power generation at the commercial level and is connected to the Power Grid of India. The connection will take place only after the reactor begins generating power to the tune of 400 MWe.
"Once the second unit at Kudankulam starts power generation to its full capacity, the total atomic power capacity in Tamil Nadu would go up to 2,440 MWe," said the DAE statement.
The Nuclear Power Corporation of India already has two functioning nuclear reactors at the Madras Atomic Power Station in Kalpakkam, which have a generating capacity of 220 MWe each. Together with the two KNPP units, they make up for the 2,440 MWe capacity the DAE mentioned in the statement.