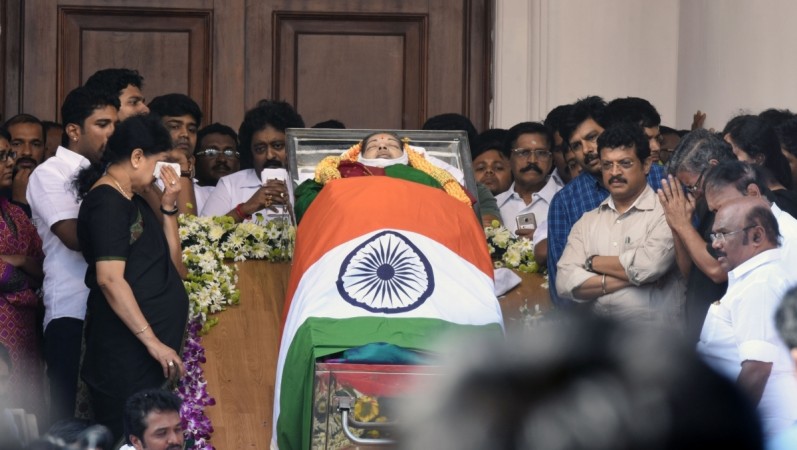 The Tamil Nadu government told the Madras High Court on Monday that it would respond to the clarification sought by the court in a sealed envelope. The court also discussed the matter of disclosing a society figure's medical treatment to the general public.
Also read: Sasikala Natarajan to take over as AIADMK chief: 5 things on the agenda of Chinamma
The court was hearing PILs questioning the secrecy around Jayalalithaa's illness and death. The government has sought time to respond to the court. The next hearing is on February 23.
A senior counsel, representing a petitioner, said that there were reports that her leg was amputated during the treatment. While another senior advocate pointed out that not even the Governor was allowed to meet her when she was under treatment.
Apollo Hospitals, Chennai, where Jayalalithaa was admitted for 75 days, said that it will give the medical records only to her blood relatives. The bench challenged the locus standi of the petitioner in the matter.
An AIADMK petitioner responded that he may not be her blood relative but he was a member of the ruling party and a citizen of Tamil Nadu, and therefore entitled to enquire about the deceased chief minister.
Earlier, a bench comprising Justice Vaidyanathan and Parthiban observed that "We have personal suspicions about Jayalalithaa's death."
Justice Vaidyananthan had also said "There were reports of her eating, talking, attending meetings, and signing documents. How did she die all of a sudden then? At least now after her death, the truth should be revealed," in reference to the numerous press releases Apollo Hospital had provided as well as statements from party spokespersons during Jayalalithaa's treatment.
Initial reports had claimed Jaya was recovering, stable and would be released in weeks' time.