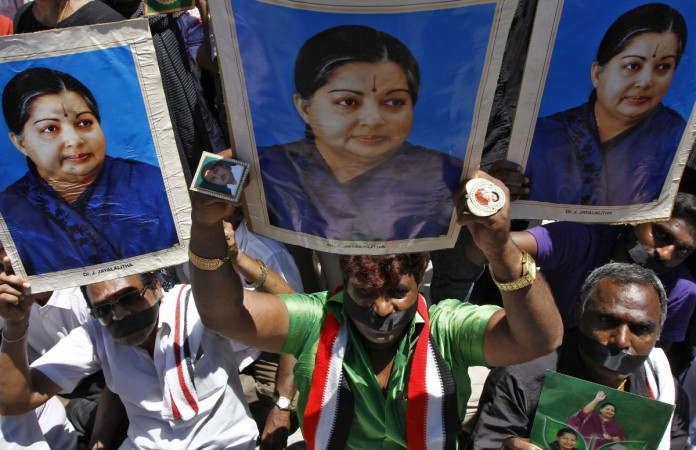 After the unrest in Karnataka regarding the Cauvery water sharing issue, Tamil Nadu and Puducherry also staged a bandh on Friday. Many farmers' and other unions called for the bandh, which was supported by Opposition parties like DMK, Congress , MDMK, PMK, TMC, CPI(M), and CPI.
Unrest because of the Cauvery water dispute peaked earlier this month after the Supreme Court ordered Karnataka to release 15,000 cusec water to the neighbouring state for 10 days. Later, the directive was altered to 12,000 cusec until Sept. 15. Tension rose in both the states with Karnataka saying that they did have enough water to release to Tamil Nadu and the neighbouring state countering their argument.
On Friday, schools and shops remained shut across the state. Visuals from Tamil Nadu showed a lul in activity in Chennai, Coimbatore and even Puducherry.
The unions have also called for a rail and road "roko," in which they will attempt to stop all vehicular traffic and railways from plying in the state.
The dawn to dusk bandh is already in place and has significantly hit normal life. Along the border of Karnataka and Tamil Nadu, commuters were forced to walk across Attibele after Karnataka Police stopped vehicular movement.
2:00 pm IST- Tamil Nadu Chief Minister Jayalalithaa ordered release of water from Mettur Dam from Sept. 20 for Samba cultivation.
1:10 pm IST- A 21-year-old man B. Vignesh, belonging to Nam Tamilar Katchi party, died on Friday after he had set himself on fire during a rally called by film director Seeman's NTK party.
12:05 pm IST- Members of Dalit Rights Protection Movement were arrested after they tried to enter Uduppi Hotel in Nagercoil.
11:50 am IST- Tirunelveli City district MDMK secretary KMA Nizam and 50 others arrested inside Tirunelveli railway Junction.
11:46 am IST- Huge police presence at Krishnagiri bus stand.
11:45 am IST- Lawyers boycotted court and staged a demonstration. Some lawyers burned an effigy of Karnataka CM Siddharamaiah in Bodinayakkanur in Theni district.
11:18 am IST- DMK, VCK members and farmers' association members arrested while attempting to enter Salem junction.
11:15 am IST- At least 19 VCK cadres were arrested when they blocked Island Express at Nagercoil Junction.
11:12 am IST- Former Minister and sitting MLA K. Ponmudi and over 300 others held when they attempted to stage rail roko at the Villupuram railway station.
11:10 am IST- 16 VCK members staging rail roko at Pettai Railway Station near Tirunelveli arrested.

11:00 am IST- Senior DMK leader Durai Murugan and others were arrested at Katpadi railway station, Vellore, on Friday.
10:55 am IST- Almost 500 DMK members, including former minister P.R. Periyakaruppan were arrested in Sivaganga after they attempted to stage a rail roko agitation.
10: 42 am IST- Former Minister and Nagercoil DMK MLA N Suresh Rajan, Kanniyakumari DMK MLA S Austin protested in front of Nagercoil Junction.
10:34 am IST- TN farmers' association stage 'Rail Roko' protest at Saidapet railway station.
10:30 am IST- DMK leader Kanimozhi and her party staged a sit-in, following which she was detained by the police.
10:12 am IST- MDMK leader Vaiko arrested in Tiruchi after he tried to stage rail roko at Tiruchi Junction with party members.
10:00 am IST- Tight security is in place as Puducherry observes day-long shutdown.