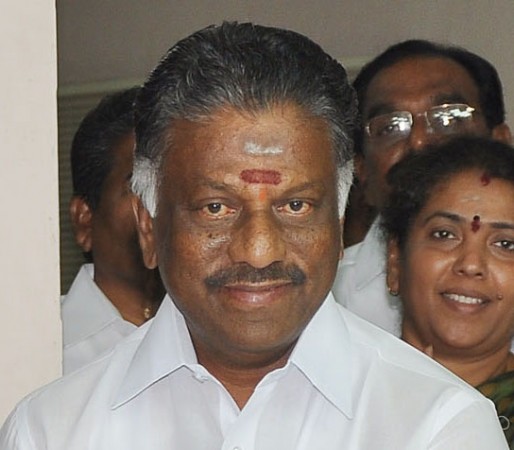 AIADMK chief J Jayalalithaa was on Monday sworn in as the chief minister of Tamil Nadu for a second consecutive term. Twenty eight other leaders also took oath as Cabinet ministers at the swearing-in ceremony at Madras University's Centenary Auditorium.
The chief minister's Cabinet has 13 new faces, the Hindu reported. The portfolio of the finance minister was once again handed over to Jayalalithaa's loyalist O Panneerselvam.
The Press Trust of India had reported earlier that the Cabinet includes four women — Jayalalithaa and three doctors.
AIADMK or All India Anna Dravida Munnetra Kazhagam won the Assembly elections with 134 of the total 232 seats, proving the exit polls wrong. The exit polls had predicted the main opposition party, the Dravida Munnetra Kazhagam (DMK), would defeat AIADMK in the elections held on May 16.
It is for the first time in 32 years that a political party has won the mandate for a second consecutive term in the state.
Following is the list of the new and old Cabinet ministers:
Old Cabinet Ministers
Ministers
Portfolio
R Kamaraj
Food, Civil Supplies and HR&CE
C Vijayabhaskar
Health and Family Welfare
RB Udayakumar
Revenue
Thangamani
Electricity, prohibition and excise
VP Velumani
Municipal Administration, Rural Development and Implementation of Special Programme
D Jayakumar
Fisheries
SP Shanmuganathan
Milk and Dairy Development
MC Sampath
Industries
C Ve Shanmugam
Law, Courts and Prisons
KP Anbazhagan
Higher Education
O Panneerselvam
Finance, Personnel and Administrative Reforms
Kadambur Raju
Information and Publicity
KT Rajenthra Bhalaji
Rural Industries
KC Veeramani
Commercial Taxes
P Benjamin
School Education, Sports and Youth Welfare
New Cabinet Ministers
Ministers
Portfolio
Dr. V Saroja
Social Welfare, Nutritious Noon Meal Programme
Udumalai Radhakrishnan
Housing and Urban Development
R Duraikannu
Agriculture and Animal Husbandry
P Benjamin
School Education, Sports and Youth Welfare
Vellamandi N Natarajan
Tourism
VM Rajalakshmi
Adi Dravidar and Tribal Welfare
S Valarmathi
Backward classes and minority welfare
Dr. M Manikandan
Information and Technology
MR Vijayabhaskar
Transport
KC Karuppannan
Environment
OS Manian
Handlooms and Textiles
Sellur K Raju
Cooperation and labour
Dindigul Srinivasan
Forest