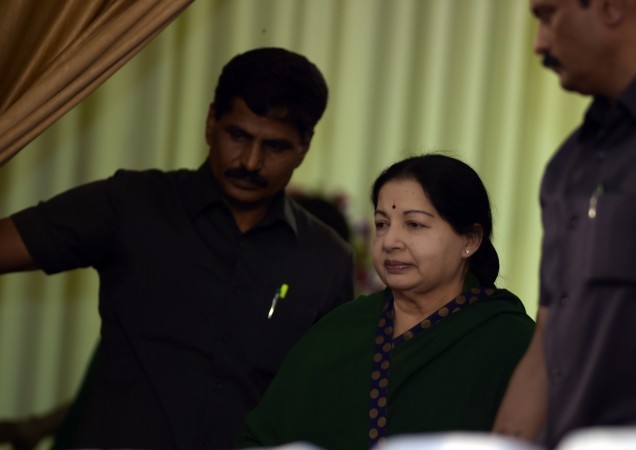 Tamil Nadu Governor C Vidyasagar Rao on Friday called some of key leaders from the All India Anna Dravida Munnetra Kazhagam (AIADMK)-led state government and the Chief Secretary for a meeting to know about the administrative affairs in Chief Minister Jayalalithaa's absence.
The state government has been functioning without a CM for two weeks, as Jayalalithaa has been admitted to Apollo Hospitals in Chennai for treating infection.
The Governor on Friday met O Panneerselvam, Minister for Finance, Personnel and Administrative Reforms, Edappadi K. Palanisamy, Minister for Public Works, Highways and Minor Ports, and Dr P. Rama Mohana Rao, Chief Secretary.
He enquired about the health of the CM in view of the forthcoming visit of the high-level technical committee on Cauvery River water issue constituted by the Union Water Resources, River Development and Ganga Rejuvenation Ministry.
Rao also enquired about the general administration of the government, to which the chief secretary briefed him about the administrative affairs that are being carried out on a day-to-day basis.
The Governor met the ministers and the chief secretary amid allegations that bureaucrats are running the state in the absence of the CM.
Earlier, Bharatiya Janata Party leader and Rajya Sabha MP Subramanian Swamy had demanded that President's rule be imposed in Tamil Nadu for six months.
"The Union government should declare President's rule in Tamil Nadu in view of the administrative disarray in the state following the indefinite hospitalisation of the chief minister and her having to remain for health reasons incommunicado," Swamy said in a statement.
Jayalalithaa was hospitalised on September 22 for fever and dehydration, but it later turned out to be an infection. The hospital authorities have said through several bulletins that she is recovering well, but has to stay in the hospital for some more days for treatment.