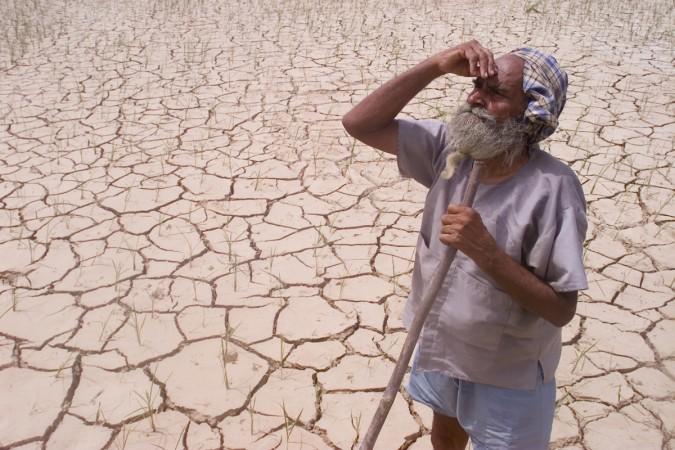 Tamil Nadu Chief Minister O Panneerselvam on Tuesday declared the state drought-hit and also waived all land taxes for farmers besides announcing several sops for farmers.
Panneerselvam has also announced several measures worth Rs 160 crore to mitigate the water crisis in the urban areas of the state, while Rs 350 crore has been allotted for the rural areas of the state.
The announcement comes after several farmer associations had asked the Tamil Nadu government to declare the region drought-hit and provide them with monetary compensation. The Tamil Nadu Vivasaigal Sangam, in December 2016, had demanded that the state government provide a compensation of Rs 10 lakh to each family of the farmers who committed suicide or died of shock due to drought.
With Tamil Nadu declared drought-hit, the state now has a stronger case to demand more water from the Cauvery River from Karnataka. Tamil Nadu is already receiving 2,000 cusecs of Cauvery water from Karnataka every day, as per an interim order given by the Supreme Court, which the apex court recently renewed.
This means that Karnataka has to keep releasing 2,000 cusecs of water to Tamil Nadu from the Mettur dam of the Cauvery River every day till February 7, when the Supreme Court will hear the case along with a bunch of appeals for the distribution of water between the two states as well as Kerala, which has also claimed for its share of the Cauvery water.
The Tamil Nadu government had also asked the Karnataka government for a compensation of Rs 2,480 crore for not releasing Cauvery River water to the state despite the Supreme Court directing it to do so.
Tamil Nadu Vivasaigal Sangam General Secretary P Shanmugham had also written a letter to Panneerselvam saying that there was a 19 percent shortfall of rain in southwest monsoon and 61 percent short in northeast monsoon in Tamil Nadu, according to Met Department. In addition to this, Karnataka has refused to give Tamil Nadu its due share of the Cauvery water despite the apex court's order to release 2,000 cusecs of water to the state every day.
Shanmugham added that farmers who began cultivation following the release of Cauvery water from Mettur dam on September 20 saw the crops withering due to lack of water. he further added that at least 31 farmers have committed suicide or died of shock since November 4 as a result of crop failure.