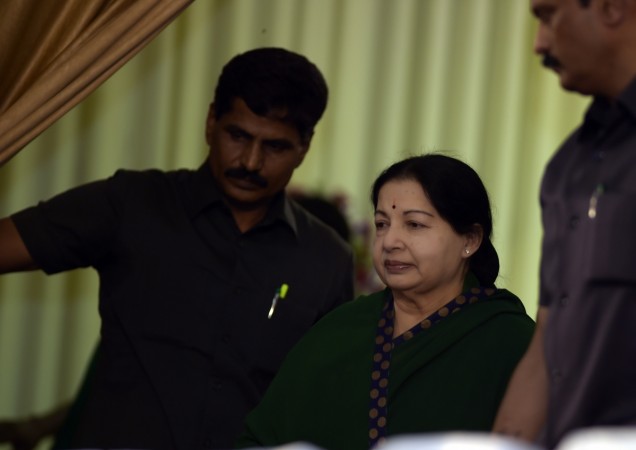 The Cauvery river water sharing dispute between Karnataka and Tamil Nadu refuses to die down over the last few weeks with the two states failing to arrive at a consensus on the contentious issue, and now three youths have been arrested for posting a video with derogatory remarks on Tamil Nadu Chief Minister J Jayalalithaa and Tamilians.
Mukesh Lakmani, 26, Rakesh Gowda, 25, and Ashwath, 26, all from Mastikatte in Shivamogga district in Karnataka, were arrested for allegedly making and circulating a video that claims the Cauvery river as the "sole property" of Karnataka.
The video was made and shared at a time when Tamil and Karnataka were at loggerheads over disagreement on sharing of Cauvery water.
The three youths wrote the lyrics, directed and acted in the video that shows Tamilians and Jayalalithaa in a bad taste, reported Deccan Herald. It added that the content of the video is provocative in nature and has the potential to cause hatred between communities.
The video, which was made with video editing software Sony Vegas, was uploaded on September 14 before being circulated on WhatsApp. However, the police came to know about it only a couple of days ago.
The police have booked the three under IPC Sections 153A (promoting enmity between different groups on grounds of religion, race, place of birth, residence, language, etc., and doing acts prejudicial to maintenance of harmony), 504 (intentional insult with intent to provoke breach of the peace), and 506 (criminal intimidation).
The dispute over Cauvery water sharing had triggered violence in Karnataka and Tamil Nadu earlier last month. Riots broke out in Bangalore, forcing the city police to clamp section 144 of the Criminal Procedure Code (CrPC) prohibiting assembly of more than four people in an area and curfew in 16 police stations.