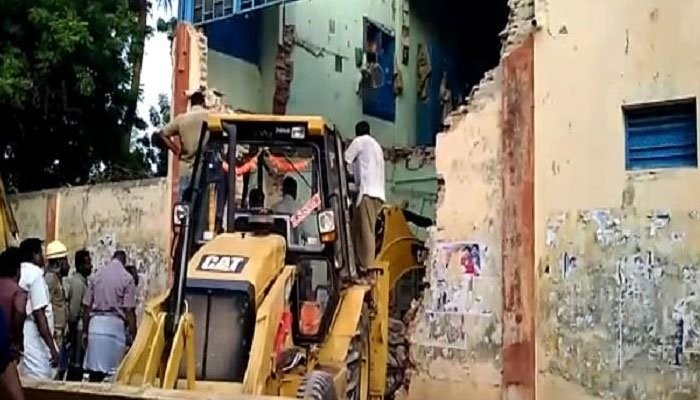 Eight drivers and conductors of the Tamil Nadu State Transport Corporation (TNSTC) were killed in the early hours of Friday, October 20, when the roof of the bus depot they were sleeping in collapsed.
The incident took place in the small town of Prayar in the Nagapattinam district of Tamil Nadu. The building is believed to have been constructed in 1952. A few of the olleagues of the deceased were also feared trapped in the debris of the collapsed roof.
A police officer was quoted by the New Indian Express as saying about the incident: "There were a total of 11 employees sleeping in the depot when at around 3.30 am the roof of the building collapsed. As it was the Deepavali holiday, there were not many passengers in the depot."
Authorities rushed to the spot after locals alerted them, and rescued the three other TNSTC personnel from under the debris.
All three have since been rushed to hospital and are being treated for their injuries at the government hospital in Karaikal, according to local reports. They have been identified as Venkatesan, Senthil and Premkumar.
The deceased, meanwhile, have been identified as Prabhakaran, Balu, Chandrasekaran, Dhanapal, Muniyasamy, Ramalingam, Anbarasan and Manivannan.
Tamil Nadu Chief Minister E Palaniswami announced later in the day solatium of Rs 7.5 lakh for the next of kin of the eight deceased TNSTC employees. He also announced a government job for one person from the family of each of the eight drivers and conductors. Palaniswami also announed compensation of Rs 1.5 lakh each for those with sever injuries, and Rs 50,000 for those with minor injuries.
Earlier, locals tried to block the car of District Collector S Sureshkumar when he visited the spot, but were kept under control by the police.