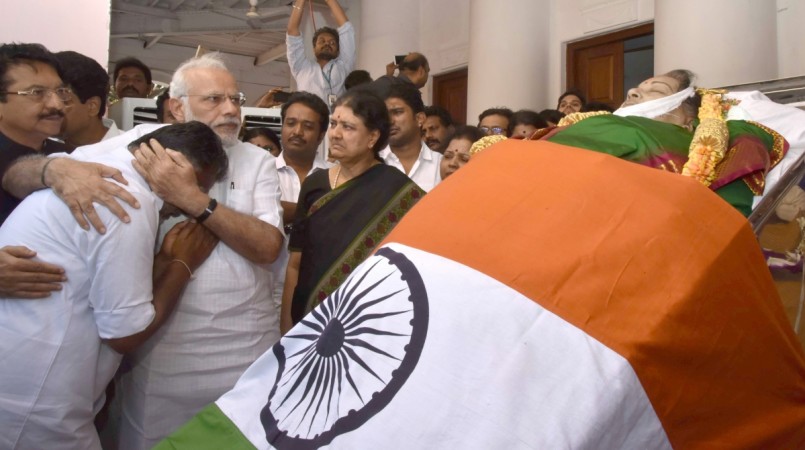 The AIADMK on Sunday said that at least 470 people had died following the death of former Tamil Nadu chief minister and AIADMK chief Jayalalithaa, who passed away on the night of December 5 following a cardiac arrest, as they couldn't bear to hear about Amma's death. The party also announced that it would give Rs 3 lakh each as compensation to the families of the deceased.
The party had on Saturday released a list of 203 people from across the state of Tamil Nadu who died of "shock" over the passing away of Jayalalithaa. The AIADMK had also offered condolences and announced compensation to the families of the deceased.
The party had earlier said that 77 people had died of shock over Amma's death and had announced the same amount of money as compensation to the families of the people who died. At least six people had committed suicide over Jayalalithaa's death.
The AIADMK had released the names of four people who committed suicide, including one who tried to self-immolate and a second who cut off his finger. Their treatment expenses are being taken care of by the party and a compensation of Rs 50,000 has also been announced for them.
Jayalalithaa suffered a cardiac arrest on December 4 after having been admitted in hospital for over 10 weeks.