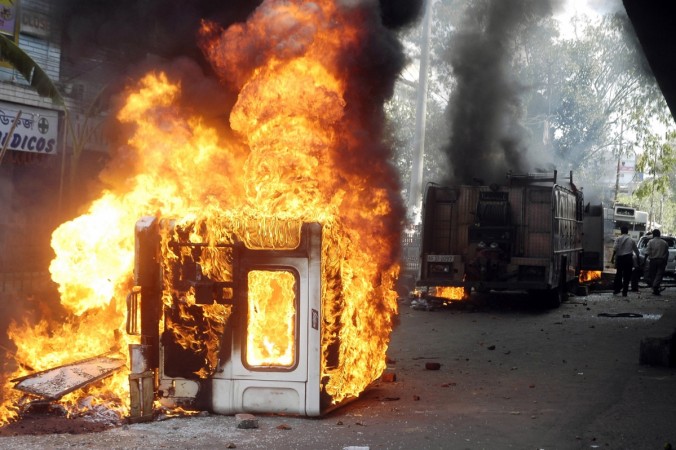 Three people, including the driver and two women, were charred to death after an ambulance carrying a patient collided with a tree and burst into flames in Erode district of Tamil Nadu.
Although the 61-year-old patient Kandasamy and his son escaped, his wife and daughter-in-law died on the spot, according to PTI report.
The incident occurred at around 2 am on Monday.
The police said the driver lost control of the ambulance, which then hit a tree. The collision caused damage to the fuel tank, resulting into the fire.
Although the locals tried to rescue the people onboard the van, they were able to save only Kandasamy and his son.
The ambulance was taking Kandasamy to the hospital after he complained of chest pain. He was treated at a hospital later.