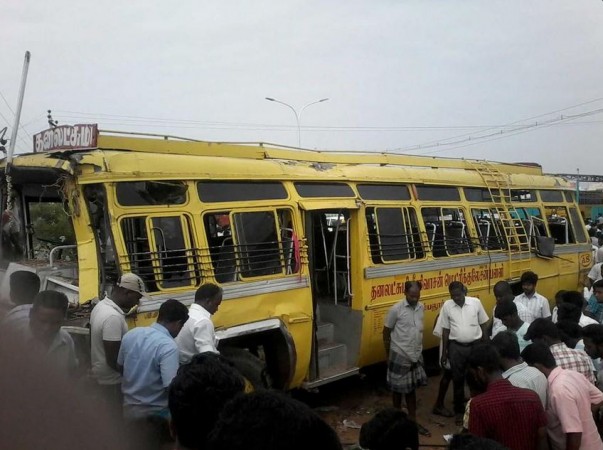 Two students died while over 40 were electrocuted on Sunday night after a live wire fell on a bus carrying students in the Theni district of Tamil Nadu, Asian News International (ANI) said in a tweet.
According to the Hindu, the two deceased students have been identified as 15-year-old B Mukesh and 18-year-old Karthik Selvan of Achampathtu village in the Madurai district.
The incident, according to the daily, happened when some students tried to pluck mangoes from a tree in a farm near the Sothuparai dam in Tamil Nadu. A branch of the tree fell on the bus along with a live wire.
Around 65 people — mostly students and their relatives — had taken the bus on a summer tour to Suruli Falls, Kumbakarai Falls and Sothuparai dam. The tour had been organised by an NGO at Achampathu village, the Hindu reported.
The incident happened while they were on their way home from the Sothuparai dam.
The police have launched an investigation into the incident.
Five students, who were critically injured, were rushed to the Theni Government Medical College Hospital for treatment while the others are undergoing treatment at the Periyakulam Government Hospital.
Tamil Nadu's Finance Minister Thiru visited the injured to monitor the treatment being given to them.
According to the BBC, around 25 people had been electrocuted last year in the district of Tonk in Rajasthan after a live wire fell on a bus carrying a wedding party.