The Chennai office of Tamil daily Dinamalar has received a threat letter warning of an attack similar to that on French satirical magazine Charlie Hebdo.
The threat letter, claimed to have been sent by The Base Moment of the al-Qaeda, reads "YESTERDAY- PARIS-charlie-hebdo TOMORROW – dinamalar". The outfit is said to be based at 3/10 Ukkadam, Kovai, Tamil Nadu.
The letter, addressed to the Editor of the newspaper, was sent to its office on Whites Road in Royapettah.
"The letter had a map of India with the threat message typed across. There was a photograph of Osama bin Laden on the right hand side with 'by al-Qaeda' message typed in English and Arabic," The Hindu quoted an investigating officer as saying.
The Chennai police have begun investigation after newspaper authorities lodged a complaint at the office of Director General of Police, from where the complaint was forwarded to the Chennai City Police.
Though the city police have provided security to the Dinamalar office in Royapettah, they think the threat can also be a hoax.
"It can be a fictitious outfit or someone may be trying to play mischief or it may have some other motive...We do not know...Only after the probe's completion we will be able to comment," Zee News quoted an official as saying.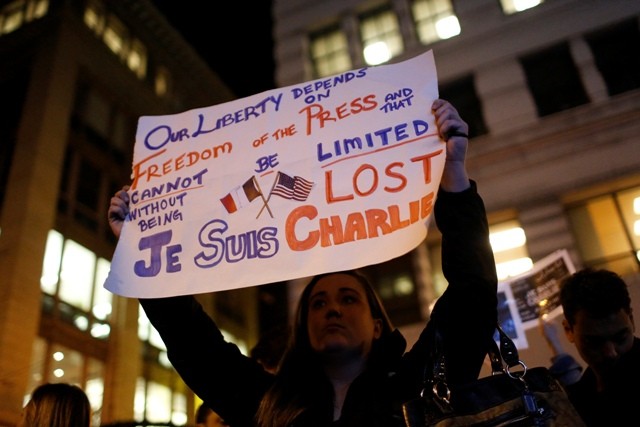 On 7 January this year, two masked gunmen stormed the Paris office of Charlie Hebdo and fired at least 50 shots killing 12, including the editor Stephane Charbonnier, four renowned cartoonists and two police officers.
Yemen's al-Qaida claimed responsibility for the attack saying it was a revenge for publishing cartoons depicting Prophet Muhammad. The attack caused unrest in Europe and thousands of people in Paris and around the world came out on the streets protesting against the brutal attack.