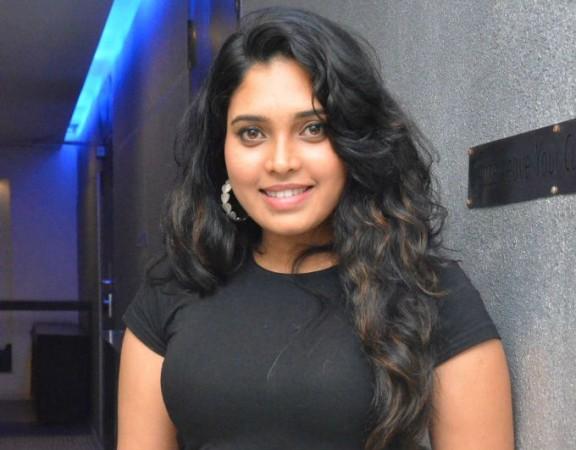 Malayalam actress Ishaara Nair married her beau in a hush-hush ceremony. The wedding was conducted on April 18 but it came to light five days later.
The wedding pictures of Ishaara Nair have now gone viral. The couple has donned traditional attire for their wedding, that was performed as per the Hindu customs.
The groom is said to be a Dubai-based NRI. The actress will settle down with her hubby in the Arab country, say reports.
Her decision to tie the knot sans media coverage has come as a surprise to her fans.
Ishaara Nair, who is a Malayali by birth, forayed into films with Vidharth-starrer Venmegam. It is followed by Senthil Kumar's Pappali. Her roles in both the movies went unnoticed.
However, it was H Vinoth's Sathuranga Vettai that brought her into the limelight. In the movie, she was seen in the role of an innocent woman hit by a scam.
In 2016, she sparked a controversy by accusing Engada Irundheenga Ivvalavu Naala director Kevin Joseph of harassment.
Speaking to the The Times of India, Ishara Nair has opened up on the difficulties she faced on the sets of the film. "During the shoot, the director used to explain the scene to me in a vulgar way in front of everyone. I come in this film as myself, as Sathuranka Vettai Ishaara. In that case, imagine how such a scene will affect my reputation. I cannot even explain how vulgar the scene was. He was trying to touch me while talking to me," the daily quoted the actress as saying.