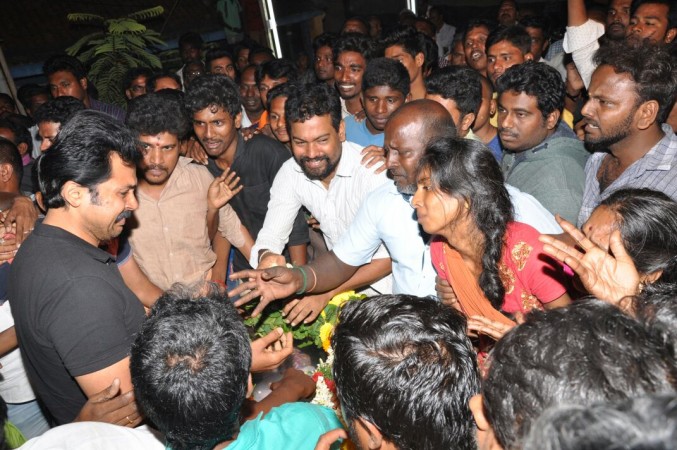 A fan of actor Karthi was killed in a horrific road accident on Monday around 1.30 am. Jeevan Kumar, who was also the general secretary of the actor's fans club in the Thiruvannamalai district, was on his way to his hometown from Chennai.
As per reports, the accident occurred at Tambaram-Irumpuliyur flyover that killed Jeevan Kumar (25) and his friend Dinesh (26), while two others, identified as Karthik (24) and Nagaraj (24), were severely injured.
The four of them had come to Tambaram from Thiruvannamalai to attend a function. Karthik was at the wheel. He lost control of the car and rammed a wall of the flyover before the vehicle fell off the flyover.
The onlookers alerted the police and the four of them were taken to the Rajiv Gandhi Government General Hospital.
Jeevan Kumar got married just three months ago and the news of his death shattered the family.
Learning about the incident, Karthi rushed to the deceased's house to express his condolence. He apparently broke down when he saw the boy on the deathbed.
Tamil Nadu leads the country in the total number of road accidents (71,431 incidents) and registered the second-highest number of deaths (17,218) due to accidents among all the states in India in 2016. Particularly, Chennai witnessed the highest number of accidents in the state.