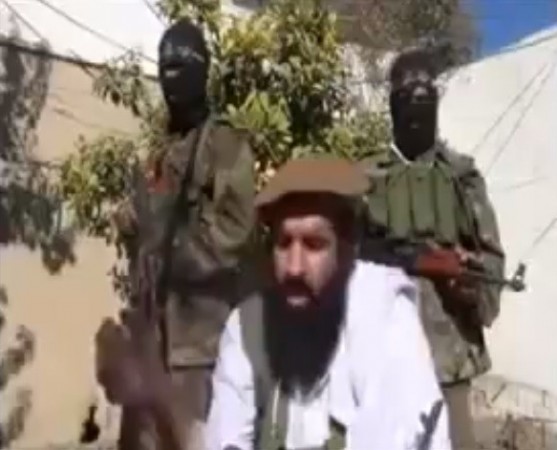 The global attention surrounding Indian batting maestro Sachin Tendulkar's retirement from cricket doesn't seem to have gone down well with a banned Pakistani Taliban group. The terror outfit has warned state media via a video message to stop praising him because he is an Indian.
Tendulkar, who retired from cricket after his 200th Test match on 16 November, received extensive media coverage especially in cricket-playing countries, including Pakistan.
Now, Tehreek-e-Taliban Pakistan (TTP), a banned outfit with its base along the Afghan border in Pakistan, has warned Pakistan media for promoting Tendulkar.
"We have been monitoring Pakistani media, including news channels and newspapers, for the past three weeks and got to know how was Pakistani media praising Indian cricketer during his farewell bid to international cricket," said TTP commander in the video message (translated by CNN IBN).
"It was unfortunate to see Pakistani media went to great extent to pay tribute to Indian cricketer by running video clips on TV channels and writing huge articles in his praise. Shame for Pakistani media that spoke highly of Indian cricketer Sachin Tendulkar. No doubt, he has been a great cricketer, but, he's Indian after all, so stop promoting him," he added.
The commander also went on to say that the Pakistani media should not have criticised its skipper Misbah-ul-Haq, after the recent series defeat to South Africa in UAE and warned not to repeat it.
"On the other hand, it was sad to know same Pakistani media badly criticised Pakistani cricket team as well as its captain Misbah-ul-Haq. We condemn this move of Pakistani media and expect it will not repeat the same in future," said the commander.
Pakistan media houses such as Dawn, The Express Tribune, Daily Times and Insaaf extensively covered Tendulkar's retirement and paid a huge tribute to him when he hung up his boots after the second Test against West Indies on 16 November.
The Little Master scored 15,921 runs from 200 Test matches and set several world records including the highest run-getter in both Tests and ODIs, 100 international hundreds (51 in Tests and 49 in ODIs), during his illustrious career that spanned close to two-and-a-half decades. Tendulkar was also the first man to hit a double hundred in ODIs. He ended his career on a high by scoring 74 against West Indies in his last cricket match.
Watch the YouTube video here: