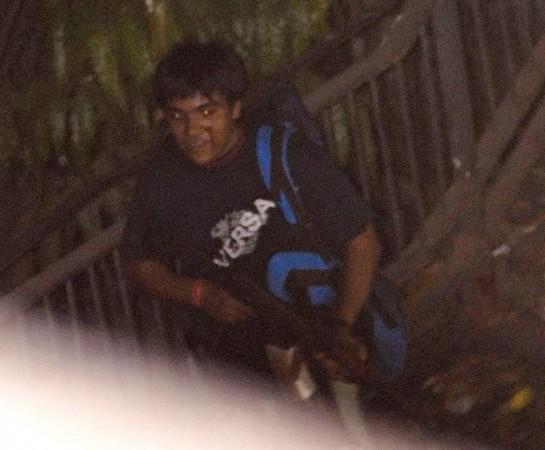 Pakistani Taliban has said it will attack Indian targets to take revenge for the execution of Ajmal Kasab, the sole surviving terrorist of a 10-member militant squad that attacked multiple targets in Mumbai, killing 166 people and injuring 300 others on 26 November, 2008.
India hanged Kasab, 25, on Wednesday morning in a secret operation code named "X" and buried his body in a pit in the premises of the Pune's Yerawada jail.
The Pakistani arm of the terrorist group Taliban said on Wednesday that Kasab's death is a great loss and they will avenge his execution by targeting Indians, according to a Reuters report.
"We have decided to target Indians to avenge the killing of Ajmal Kasab," said Taliban spokesman Ehsanullah Ehsan by telephone from an undisclosed location, Reuters reported.
The group also demanded that Kasab's body should be returned to the Taliban or to his family.
"If they don't return his body to us or his family we will capture Indians and will not return their bodies," he said. The group had said that his death will encourage more people to be martyrs for the cause of Islam.
Kasab, who had exhausted all means of escaping the execution, had expressed the last wish to contact his family in Pakistan and requested Indian authorities to inform his mother of his death.
According to a Times of India report, he had sought forgiveness from God just before being hanged for his crime.
'Allah qasam maaf karna, aisi galti dobara nahi hogi' (I swear by Allah, please forgive me, such a mistake won't be repeated)" he reportedly said.
India has claimed that they completed the obligation of informing his relatives and his country Pakistan in advance about the hanging. India also said that it is ready to consider the handover of Kasab's body to Pakistan or to his family members, if such a request is made.
"We also had in our possession a particular address given by Kasab and we did convey to that address as well the decision that had been taken," he said.
However, Pakistan which has not yet accepted Kasab as its citizen, has put no claim for his body or even acknowledged receiving any communication on the issue from the Indian government.
People in Kasab's village in Pakistan, who had expressed anger over his death, also reportedly demanded that his body be handed over them.