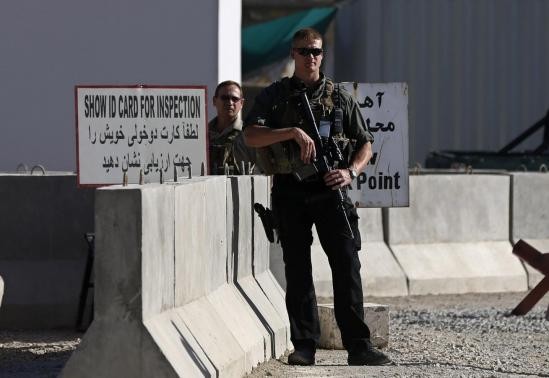 Reports have emerged that a Taliban militant infiltrated the high-security military zone at Kabul airport dressed as an Afghan soldier and gunned down three American contractors along with a local resident.
Initial reports believed it to be an 'insider' attack.
Taliban spokesman Zabihullah Mujahid released a statement on Friday claiming responsibility for the attack. "A brave Afghan mujahid infiltrator, working in the military side of Kabul airport, opened fire on invading American soldiers killing three Americans," he said in a statement sent to media.
A US defence official in Washington told AFP that the American victims, who died of gunshot wounds, were employed by the US Defense Department to train the Afghan Air Force.
The shooting reportedly took place in the early evening hours of Thursday, at the military section of the North Kabul International Airport complex.
In his statement, Mujahid identified the Taliban gunman as Hessanullha from Laghman province. He said the Taliban militant had infiltrated the ranks of Afghan forces to stage the attack and wore an Afghan police uniform.
Early reports that found it be an 'insider' job noted that there has been an increase in such attacks, which has eroded trust between Afghan and international troops.
Despite a stricter vetting procedure for Afghan security members, such incidents continue to occur sporadically.