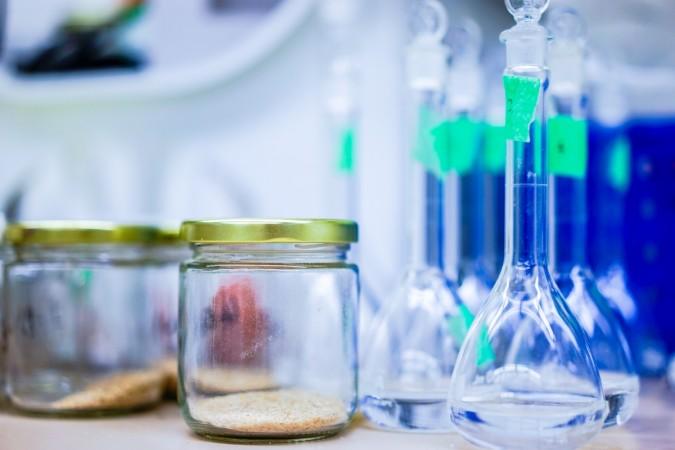 Martin Shkreli, the man who became the hated meme Pharma Bro and the face of the price-gouging and ultra-expensive Big Pharma in the United States, may have a fresh reason to despair. The founder of Turing Pharmaceuticals has competition when it comes to an HIV drug whose rights he and his company had bought last year and raised the price sky high, because Australian school students have managed to recreate its active ingredient for as little as $20.
Students at Sydney Grammar started trying to make Pyrimethamine, the active ingredient in Daraprim — which an ABC report describes as being able to treat "a parasitic infection in people with weak immune systems such as pregnant women and HIV patients" — soon after Shkreli and Turing Pharmaceuticals price-gouged Americans to sell the medicine at $750 per pill, but halved the price following backlash and bad publicity.
Milan Leonard, one of the students who helped make the active ingredient in school, was quoted as saying in the ABC report that their effort to make Pyrimethamine for very little money was meant to highlight how such a cheap thing is sold for high prices in many countries. "It makes sense that if you're putting billions of dollars into research for a drug like this, you should be able to reap some profit, but to do something like this ... it's just not just," he said.
'Pure bliss'
So, how did it feel when the students first realised they had made the active ingredient? "It was ecstatic, it was bliss, it was euphoric," said Leonard. "After all of this time spent working and chemistry being such a high and low, after all the lows, after all the downs, being able to make this drug, it was pure bliss."
His friend Brandon Lee was quoted by the ABC report as saying: "At first there was definitely disbelief. We spent so long and there were so many obstacles that we, not lost hope, but it surprised us like 'oh, we actually made this material' and 'this can actually help people out there'. So, it was definitely disbelief, but then it turned in to happiness as we realised we finally got to our main goal."
The struggle that brought success
University of Sydney research chemist Alice Williamson supported the students in their endeavour. "The original route that we got, the original recipe if you like to make this molecule, was from a patent that was referenced on Wikipedia. Now, of course we checked to see if it looked reasonable. But the route that was up actually had one step that involved a really dangerous chemical," she said about the effort they put in.
"The boys had to navigate a difficult step and do this in a different way, and they've managed to do that, and they've managed to do that in their high school laboratory," she added.