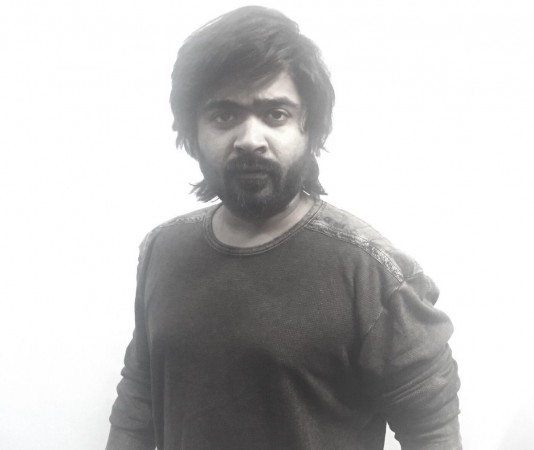 Silambarasan aka Simbu will be enacting three roles in his upcoming movie "Anbanavan Asaradhavan Adangadhavan," which is also known as "AAA." The actor is believed to be seen in never-before avatars in the Tamil film.
Now, director Adhil Ravichandran has given a rough idea about Simbu's one of the looks in the film. Along with a photo, he tweeted, "@iam_str 's rough exclusive look for one of the character in #AAA #Sirappu #MindblowingSTRlookinAAA. [sic]"
The retro look of Simbu in which he has sported a moustache and beard has been received well by the audience. Fans have welcomed his new avatar and wish that his new look will be a trend-setter among youths.
Several fans have taken to Twitter to give positive feedback about Simbu's new look. Find it here:
Hariharan Gajendran: Thank you @Adhikravi for raising the confidence level of fans of @iam_str with a single rough look. God bless. #MindblowingSTRlookinAAA
Raaj STR Army: I didn't expect this type of look #Merasel pannitinga @iam_str @Adhikravi #MindblowingSTRLookinAAA

Kaushik (LMK): Shaggy & cool @iam_str.. Awesome attitude.. #Simbu #AAA
Cable Rajaâ"¢: It is Hollywood movie look!! It appearing in that style bcoz he is #Simbu
Robo Sankar: Aahhaa #Simbu ultimate in Retro Look @iam_str.This night be Adangadhavan. #AnbanavanAsaradhavanAdangadhavan.
Meanwhile, it has been revealed that the album of "Anbanavan Asaradhavan Adangadhavan" will have nine songs, including a mass track titled 'Trend Song.' Yuvan Shankar Raja has already completed two songs.
"AAA" is a romantic comedy, which is primarily aimed at the youth. The movie is said to be made on the lines of the director's earlier movie, "Trisha Illana Nayanthara."
The makers are yet to formally announce the cast and crew of the Tamil flick.