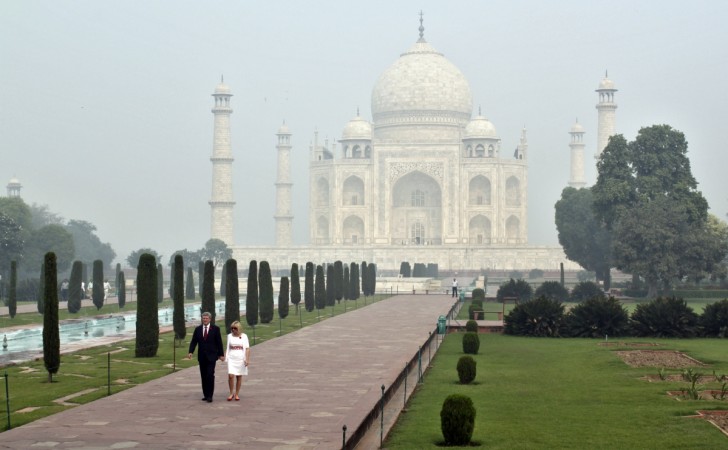 All the major tourist spots in the country will soon have Wi-Fi facilities as part of Modi government's Digital India initiative.
"Taj Mahal, Sarnath, Bodh Gaya are some of the places that will get a Wi-Fi facility soon. We have already started providing free Wi-Fi service at Varanasi ghats. The government has also started the facility of providing e-visa to tourists," Information Technology Minister Ravi Shankar Prasad told The Economic Times.
The government is currently providing e-tourist visa facility to 76 countries and plans to extend the scheme to 150 countries by the end of this financial year.
The ministry has outlined a new policy to develop tier II and III cities as IT hubs, said the minister.
"We are setting up call centres and BPOs at small towns and creating 48,000 jobs in the first phase. We will give subsidy to take IT revolution to smaller towns," he added.
The minister has also emphasised the potential opportunities of fast growing e-commerce sector in the country.
"E-commerce is a big opportunity and we are roping in the Department of Posts to deliver goods to small towns and villages. Postal department has become a reliable partner for big e-commerce companies to deliver their goods," the minister added.
Taking about Modi's $18 billion Digital India initiative, Prasad said that mobile subscribers in the country will soon reach the 100 crore mark and Internet connections to go up to 50 crore from the current 30 crore in the next two years.
Under the initiative, the Modi government plans to lay 7,00,000km (434,960 miles) of broadband cable connecting 2,50,000 village clusters in the next three years and constructing 100 new "Smart Cities" by 2020.
"We are connecting 2.5 lakh village panchayats with broadband and opening common service centres at remote locations to provide services and government facilities at the doorsteps of citizens," Prasad said.
Rural population in India is the largest non-Internet user population globally, with about 1.1 billion remaining offline, Bloomberg reported quoting a report by McKinsey and Co.