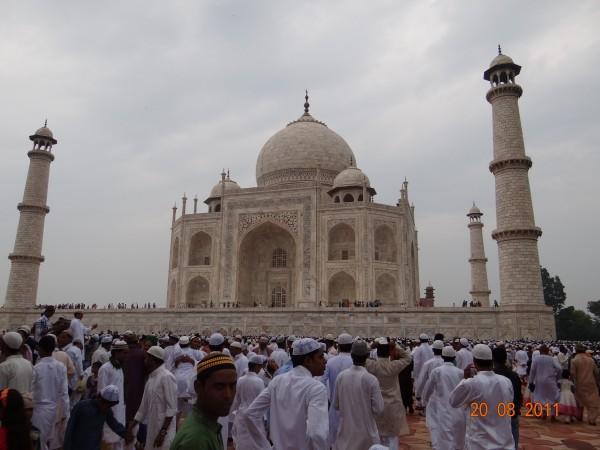 According to a new survey by the travel platform Trip Advisor, Taj Mahal is the second-best UNESCO World Heritage site after Cambodia's Angkor Wat.
The Mughal-era monument was built by Shahjahan in memory of his wife Mumtaz Mahal. The mausoleum has been built using white marble and houses the graves of Shahjahan and Mumtaz Mahal. The Taj Mahal is visited by over eight million tourists from across the world every year and is seen as a symbol of love. It is also counted among the eight wonders of the world.
The survey conducted by Trip Advisor included names of several UNESCO Cultural and Natural heritage sites like Great Wall of China built by Xu Da of Northern Qi dynasty, Iguazu National Park in Brazil, the old city of Jerusalem in Brazil and historic areas of Istanbul. Machu Picchu in Peru got the fourth position as per the votes.
"You can find hundreds of tours and experiences to visit this mesmerizing site, from a private tour with the guide and visit at sunset or sunrise, to a visit including a home cooked meal at a local home in Agra," Trip Advisor said. "The best views are at dawn or dusk when the crowds have gone and the lighting reveals its true majesty," it added.
Taj Mahal has been a symbol of pride for Indians for a long time. World leaders and dignitaries visiting India often take a trip to Agra to visit this beautiful monument. If you haven't visited Taj Mahal yet, here are some suggestions for you:
Try and plan your trip during the winter season because the heat becomes unbearable during the summer months.
Visit the monument during the early hours at full-moon light to get the best view.
Plan your stay at amazing hostel facilities like Zostel which is located at a walking distance from the monument.
Add nearby places in your itinerary because there is not much else to explore in the city apart from Taj Mahal.