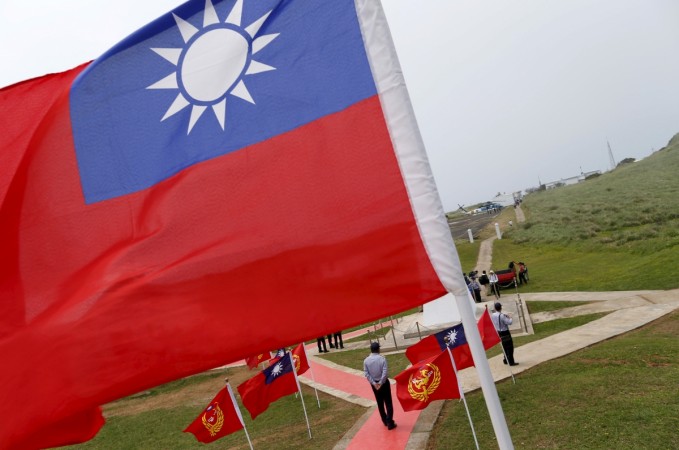 Taiwan Monday accused China of "abducting" eight of its nationals who were facing deportation from Kenya, and who were reportedly flown to China from Nairobi after their acquittal in a phone scam. Taiwan's foreign ministry called it an "uncivilised act of extrajudicial abduction."
Over 70 Chinese and Taiwanese nationals were held in Kenya on charges of illegal entry and telecommunications fraud, of which 23 Taiwan nationals were acquitted last week and ordered to leave the country, according to Focus Taiwan News Channel. Eight of the Taiwanese were then put on a Chinese airliner from Nairobi and flown to China. Kenya observes diplomatic relations with Beijing and does not maintain formal ties with Taiwan.
The Taiwanese foreign affairs ministry called the incident a "gross violation of basic human rights" and expressed "serious protest" against China. Taiwan's Mainland Affairs Council said Monday it was not sure of the exact whereabouts of the eight nationals in China, according to local media.
The matter may also likely be taken up over the recently launched hotline between Taiwan and China, Focus Taiwan reported. The hotline, launched in December, was announced during a historic meeting between Taiwan's President Ma Ying-jeou and Chinese President Xi Jinping last November.
Beijing considers Taiwan as a renegade province and hopes to eventually integrate it with the mainland, even with the use of force if necessary.
Relations between Taiwan and China improved in recent years under outgoing Kuomintang (KMT) President Ma Ying-jeou who worked to improve cross-Strait ties. However, the victory of Tsai Ing-wen of the pro-independence Democratic Progressive Party in the presidential elections in January is expected to change the course of relations between them. She will assume office in May.