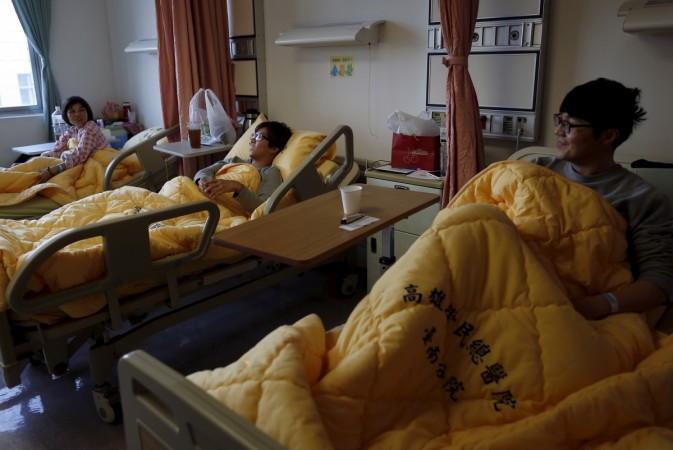 An eight-year-old girl is among the latest survivors of Taiwan's massive earthquake that hit the nation right before the Lunar New Year was to begin, leading to building collapses.
Lin Su-Chin, 8, was found alive and conscious. She was rushed to hospital after being pulled out on Monday.
Tainan Mayor Lai Ching-te was quoted by Reuters as saying casualties can go up to 100. Currently, 38 are confirmed dead while 100 remain missing.
Su-Chin's aunt Chen Mei-jih was also found and rescued, reports Sky News.
Earlier on Monday, a man named Lee Tsung-tien, 42, and a woman anmed Tsao Wei-ling were found alive.
Wei-ling was shielded by the body of her husband, and her two-year-old son's body was found nearby.
Tsung-tien was found from the wreckage of the sixth floor of an apartment building in Tainan city.
On Saturday, Mao Yi-chen, 20 was pulled out alive and her sister Mao Yi-hsuan rescued on Sunday. Yi-hsuan was in a critical condition when pulled out, reports South China Morning Post.
Another survivor, Huang Guang-wei, was pulled out on Sunday after an eight-hour rescue operation.
Rescue operations have been going on for more than 60 hours now.
Almost 300 people had been rescued till Monday morning from 10 buildings, which collapsed, and five that were found in a tilted position.