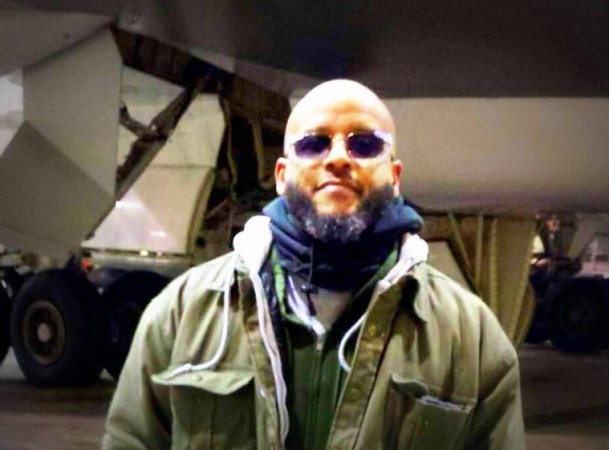 A US court, this week, indicted an Air Force veteran with Isis links, who allegedly travelled to Turkey to cross into Syria, but was intercepted and deported back in January.
According to a statement from the US Department of Justice, Tairod Nathan Webster Pugh, an American national and a former avionics instrument system specialist in the Air Force, attempted to join the Islamic State after getting fired from a job as an air-plane mechanic in Kuwait earlier this year.
The DOJ said Pugh tried to enter Syria earlier this year by travelling from Egypt to Turkey. His background as a former Air Force veteran has been used time and again to build a strong case against him.
"Born and raised in the United States, Pugh allegedly turned his back on his country and attempted to travel to Syria in order to join a terrorist organisation," said US Attorney Loretta E Lynch of the Eastern District of New York.
Assistant Attorney General for National Security John P Carlin too voiced his fear, saying: "Pugh, an American citizen and former member of our military, allegedly abandoned his allegiance to the United States and sought to provide material support to [Isis]."
Read Full Indictment Report:
Here's are 8 things you need to know about Tairod Nathan Webster Pugh:
1. As per court documents, the investigators found photos of a machine gun and air-planes, including an air-plane bathroom and an area under passenger seats, reported CBS News.
The court documents also noted that several electronic devices including a laptop, USB thumb drives and an iPod were recovered from Pugh.
However, all the devices bore signs of tampering. The laptop had been damaged by water, the thumb drives were ripped, while all the data on the iPod was deleted. The investigators found that several data on his phone also had been removed.
2. The 47-year-old veteran served in the US Air Force from 1988 to 1990, and according to the court documents during his service, he learnt how to install aircraft engines, navigation and weapons system.
3. Pugh converted to Islam in 1998 and became radical in his beliefs, according to an affidavit by an FBI agent unsealed on Tuesday. He first came on the FBI's radar in 2001 while working at American Airlines after a colleague informed the Bureau that Pugh sympathised with Osama Bin Laden and supported al-Qaeda.
4. Pugh on his now-deleted Facebook page reportedly posted several pro-Palestine and anti-Israel posts. He allegedly also put up several anti-American military photos and messages.
5. Investigators found that Pugh downloaded an Isis propaganda video ― Flames of War ― in late December 2014 . The 55-minute high quality video showed Isis executing dozens of Syrian soldiers. The video also contained a message to all Muslims to come and join Isis in Syria.
6. In a Facebook message, Pugh after getting fired from his last job in Kuwait, wrote to his Egyptian wife that he was a "Mujahid."
Announcing his plan to join Isis, he told his wife: "I will use the talents and skills given to me by Allah to establish and defend the Islamic States. There is only two possible outcomes for me. Victor or Martyr. If Allah gives us Victory we will have a home in al-Sham. I will send for you when it is safe. You will have a nice home around believers. If I am made a martyr we will have a mansion of undescribable (sic) beauty on a magnificent plot of land."
7. Pugh was planning to cross into Syria after entering Turkey. The investigators found that prior to his Turkey trip, Pugh had searched intensively for routes to cross into Syria via the Kurdish city of Kobane.
8. Pugh, who was arrested following a federal complaint on 16 January in New Jersey, is looking at serving 35 years in prison, if charges against him are proved in the court. The court order, however, noted that as of now the indictment against him are merely allegations, and "is presumed innocent unless and until proven guilty."