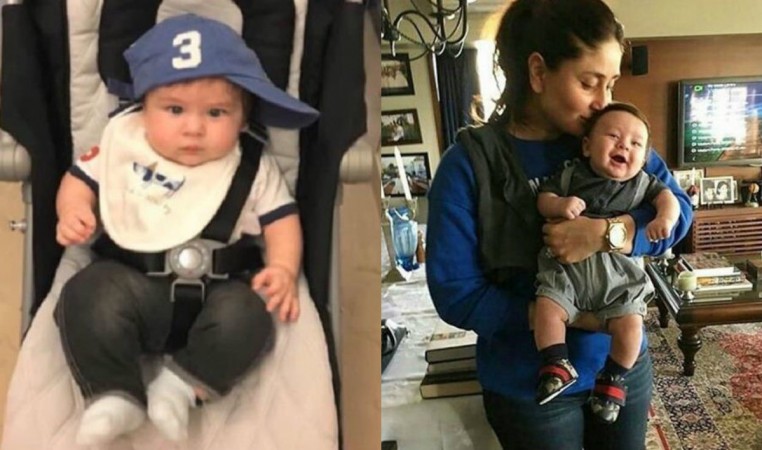 Bollywood actress Kareena Kapoor Khan is known for her style and giving a lavish lifestyle to her newborn Taimur Ali Khan. Fans were recently treated with an adorable picture of Kareena and Saif Ali Khan's little munchkin.
In the picture, Taimur was sitting in a baby stroller and looked adorably handsome. He was in a pair of jeans, along with an equally cute white tee and a blue cap on his head.
Do you know what the price of that stroller is? Well, the royal prince was sitting in a stroller that costs more than a whopping Rs. 30,000.
While we saw the price at Amazon.in, Kareena and Saif might have bought it from some expensive store. Though we are jealous, but they are celebrities and can of course afford the luxuries.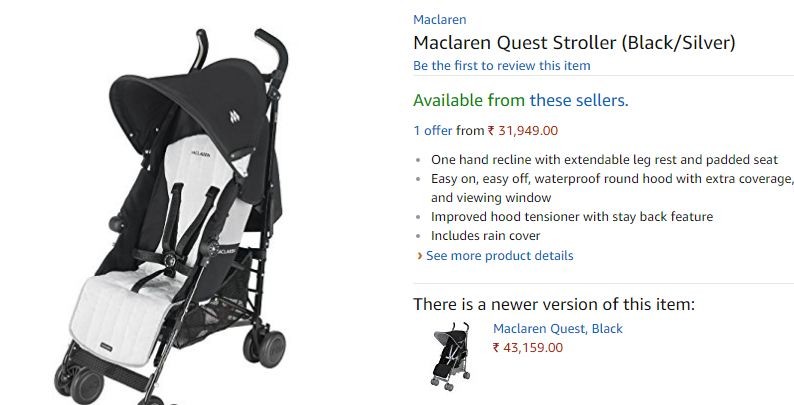 However, it is not that surprising as Taimur's beautiful mom's airport ensembles cost more than a lakh. One of her such looks came to limelight in March when she was spotted at the Mumbai airport wearing denims with a cool Marc Jacobs olive green jacket.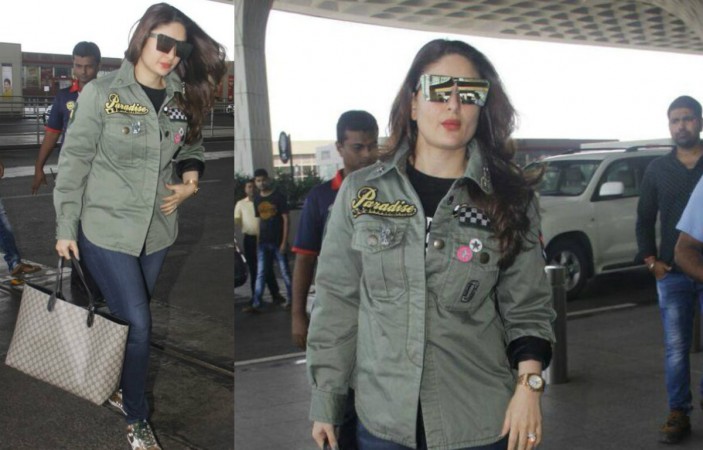 Her olive jacket with Paradise tagged on it costs around Rs. 47,016, while the Golden Goose sneakers are for Rs. 11,460 and the Gucci bag costs Rs. 72,772. Thus, the total amount comes up to Rs. 1,31,248. If Kareena's airport look costs a whopping Rs. 1.30 lakh, we can't help but wonder what her party wears are worth of.