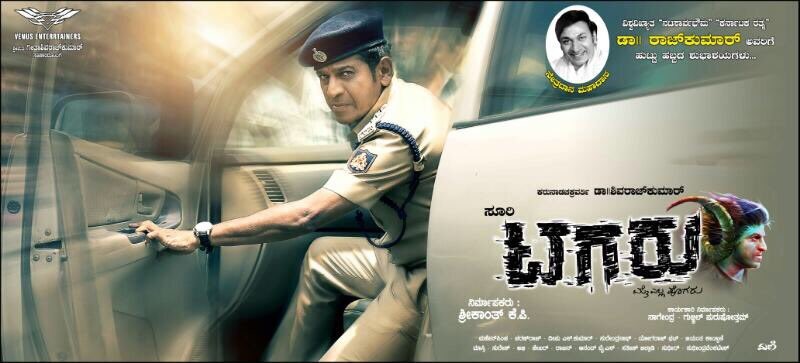 Shivaraj Kumar and Dhananjay-starrer Tagaru, has opened to good reviews at the box office. The Kannada movie is garnering fairly positive reviews from critics since its release on Friday, February 23.
The movie had generated a lot of pre-release buzz which translated into good business. "Owing to the huge hype the makers released the movie in over 250 screens in the state. It is not just in Karnataka, but the Shivaraj Kumar starrer has seen the light of the day outside the state like Mumbai, Chennai, Pune, Delhi, Goa, Hyderabad, etc.," a source told the International Business Times.
The movie has not just done well in and around Bengaluru, but also other parts of Karnataka including Mysuru, Mandya, and Hubballi. "The union of Shivaraj Kumar and Soori played a key factor in pulling the audience to theatres on the opening day. The good reviews from the audience and critics ensured the Kannada film to set the box office on fire in the following days," the source adds.
The source further adds that the success of Shivaraj Kumar's previous film Mufti had also helped the movie to build a good hype around Tagaru, leading the film to get a good opening.
However, the success of Tagaru at the box office depends on how the movie will perform in the days to come. "Tagaru is expected to do well as there is no competition from any big film from other languages," the source claims.
Tagaru, produced by KP Srikanth, has Bhavana and Manvitha Harish in the female leads.