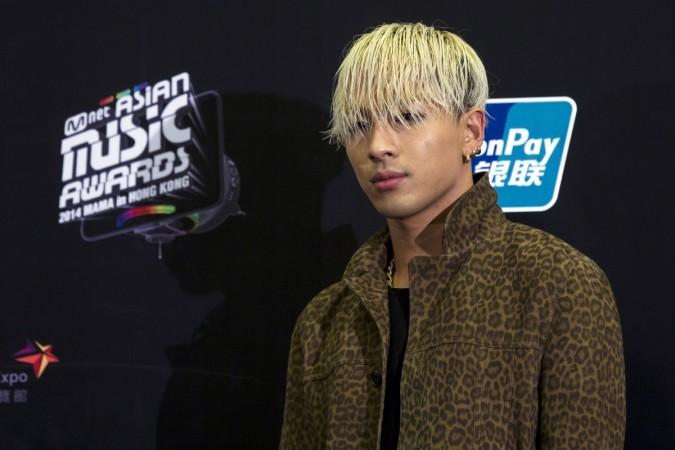 The BIGBANG member's foray into the world of music began when he was all of 12. Since then, the singer, dancer and an accomplished ramyum chef has enthralled fans with his boyish looks and energetic performances. Taeyang, who turns 28 on Wednesday, May 18, has achieved success and acquired a loyal fandom but on his birthday, we try to decipher the person who exists underneath the façade of stardom.
Here are a few fun facts about the YG artiste:
Taeyang aka Don Young-bae hails from Uijeongbu, South Korea. His family works for the government and he even received an award from the local administrative department for being a model taxpaying citizen.
He was recruited by YG Entertainment after he appeared in Jinusean's music video, "A-yo." He made his debut in 2006 with BIGBANG. G-Dragon and he were initially supposed to be a duo, but that plan changed.
Taeyang is supposed to have torn his pants a lot during dance rehearsals. The only other band member who gave him company is GD.
The "Eyes, Nosem Lips" is rumoured to have once described love as diarrhoea. However, his attitude towards that elusive feeling seems to have changed. He shares a wonderful relationship with actress and singer Min Hyo-Rin, who he has been dating for more than a year.
Known as a devout catholic, Taeyang has many tattoos that are inspired by his faith. He always carries the Bible with him.
Taeyang is perhaps closest to GD aka Kwon Ji-yong. They have known each other since their trainee days and according to several outlets, the "Wedding Dress" singer had his biggest fight with GD over a basketball game. He even pulled his band mate by the collar during their tiff.
He is supposed to have gone on a blind date with Yuri from Girls' Generation, according to a BIGBANG fan page on Facebook.
Taeyang values a piano his mom bought for him.
His mother is one of the most important people in his life. He once had a nightmare of a unicorn taking mom away.
He talks in his sleep, but doesn't sleep walk, yet.
There are many fanfiction stories surrounding Taeyang and band members. Some of them are listed in Asian Fanfics.
He is inspired by Michael Jackson and this is evident in his dance routines.
He once said he'd date band mate Daesung if he were a girl. Interestingly, Taeyang even shares a room with Daesung when the band performs overseas.
These facts, no doubt, offer an interesting perspective to the singer, who seems to cherish relationships, ramyum and gifts of a personal nature. However, some old pictures of the BIGBANG member offer more insight into his life.
Here are some of them: