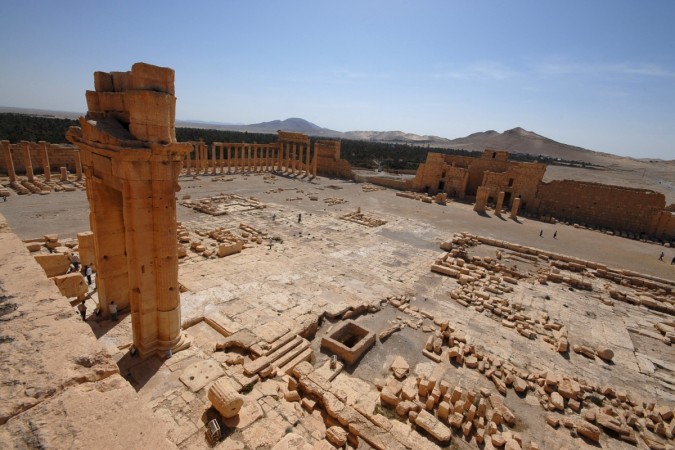 Syrian regime forces have reportedly reached the outskirts of the ancient city of Palmyra, the Syrian Observatory for Human Rights (SOHR) said Wednesday. Palmyra, considered a world heritage site by UNESCO, was seized by the Islamic State group last May.
ISIS militants have destroyed several Roman-era relics in Palmyra, some dated back 2000 years, in almost a year of controlling the ancient city. Syrian President Bashar al-Assad's forces have been fighting to retake the historic city from the Islamic State group, and reached the edge of the city Wednesday, the UK-based monitoring group said.
"The regime forces are now two kilometres away on the south side and five kilometres away on the west side," SOHR director Rami Abdel Rahman told AFP.
ISIS has destroyed several ancient monuments in Palmyra, including the temple of Baal Shamin, the Arch of Triumph and the statue of statue, known as the Lion of Al-lāt.
Apart from the historic significance, retaking Palmyra would also mark a strategic advantage, as it is also the means to control 30,000 square kilometres of the neighbouring desert in Syria, according to AFP. It will also push back ISIS militants, who have already suffered huge losses in air strikes by the US-led coalition and Russian forces.