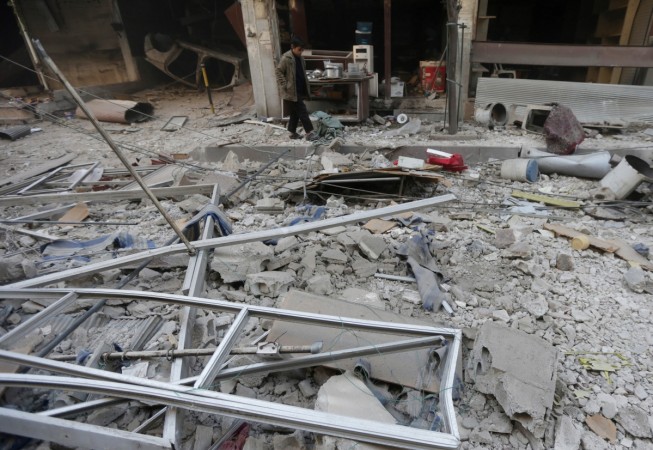 The Syrian forces have bombed the only functioning hospital in the Saraqeb town of Idlib province, putting it out of service, even as injuries and deaths are reported almost daily.
The warplanes and helicopters were targeting areas in the embattled Idlib province when the only hospital was bombed, according to the Syrian Observatory for Human Rights.
It was the only hospital with surgical equipment and was treating the injured for free, the monitoring group said.
The group did not mention casualties or injuries from the bombing.
President Bashar al-Assad's forces have been accused of indiscriminately bombing civilian areas during the four-year civil war that has killed over 2,00,000 people.
Last week, Syrian regime forces bombarded a school in Aleppo, killing at least five children.
The forces have also been accused of using chemical weapons against civilians, with video evidence of chlorine attacks shown in the UN Security Council last week.
The members of the council were reportedly "moved to tears" as the video showed children dying from the chemical attack.